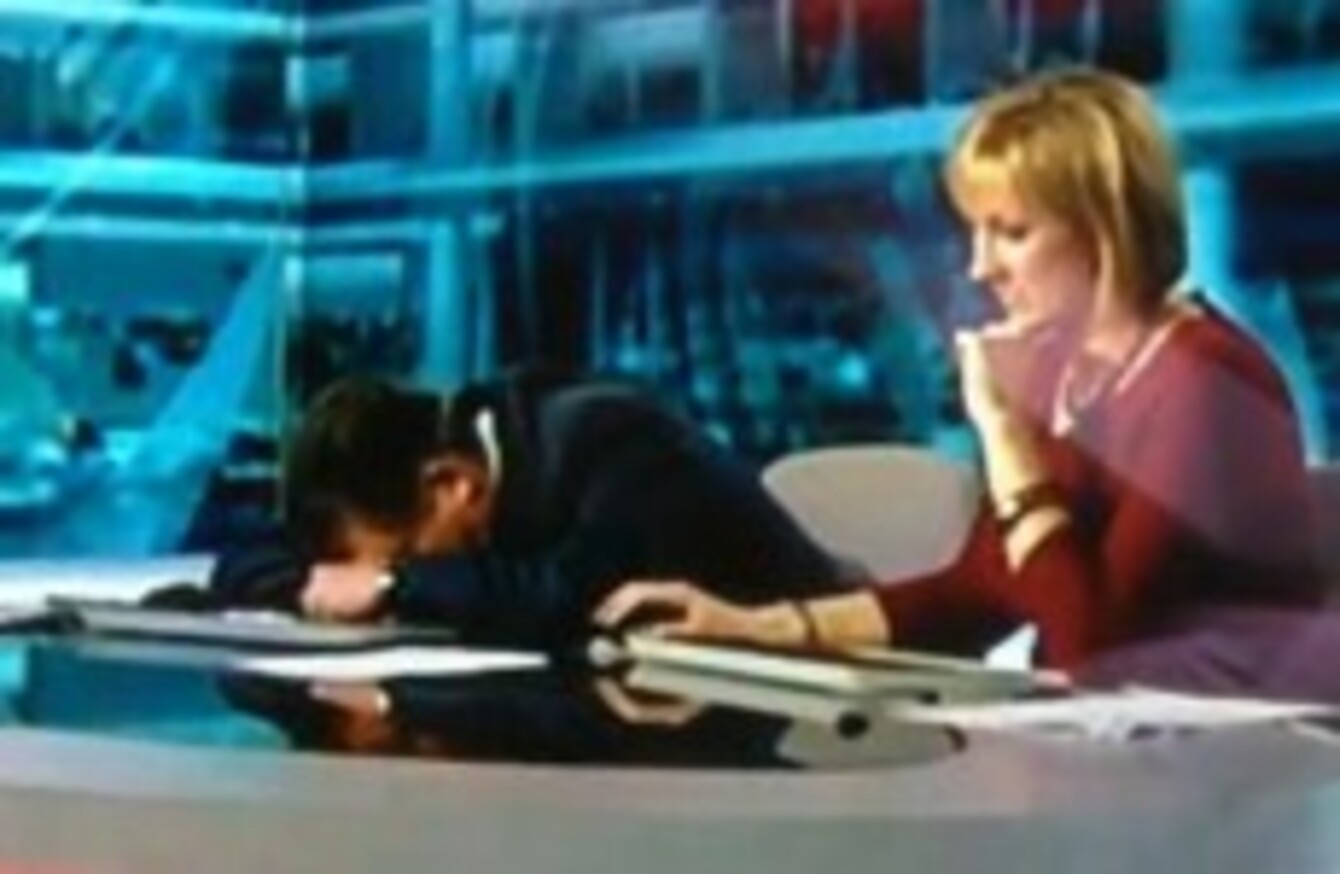 Image: Screengrab via YouTube.
Image: Screengrab via YouTube.
SOMEONE OBVIOUSLY HAD a late night at the BBC – well breakfast news presenter Simon McCoy clearly did.
Early-morning viewers who tuned into the BBC Breakfast Show today may have caught the very brief moment when McCoy appeared to be struggling to stay awake.
As cameras panned to the studio ahead of his early broadcast the 50-year-old presenter was unaware he was on air and appeared to be caught having a snooze.
McCoy was seen with his body slumped over with his head on the desk . Martine Croxall, his co-presenter seemed unaware of anything unusal happening. When he realised he was on TV, McCoy shot up and looked surprised.
Watch:
[embed id="embed_1"]
YouTube: MonstersinHD
The Daily Mail reports that McCoy was 'caught unawares' and the man himself later took to Twitter to deny that he had fallen asleep:
He later tweeted: "I'm off to the doctor-apparently I have 'gone viral'. If my bosses believed I was asleep at the desk I would not be back on Monday.#nosleep"
McCoy is known for acting the character live on television. In 2009, he was caught doing a push-up just after a slot in which guest Andy Murray was showing off his push-up skills.
[embed id="embed_2"]
YouTube: BreakfastBites
The BBC presenter also had to apologise following an incident live on air in which weatherman Tomasz Schafernaker was caught raising his middle finger to McCoy:
[embed id="embed_3"]
YouTube: taz9572