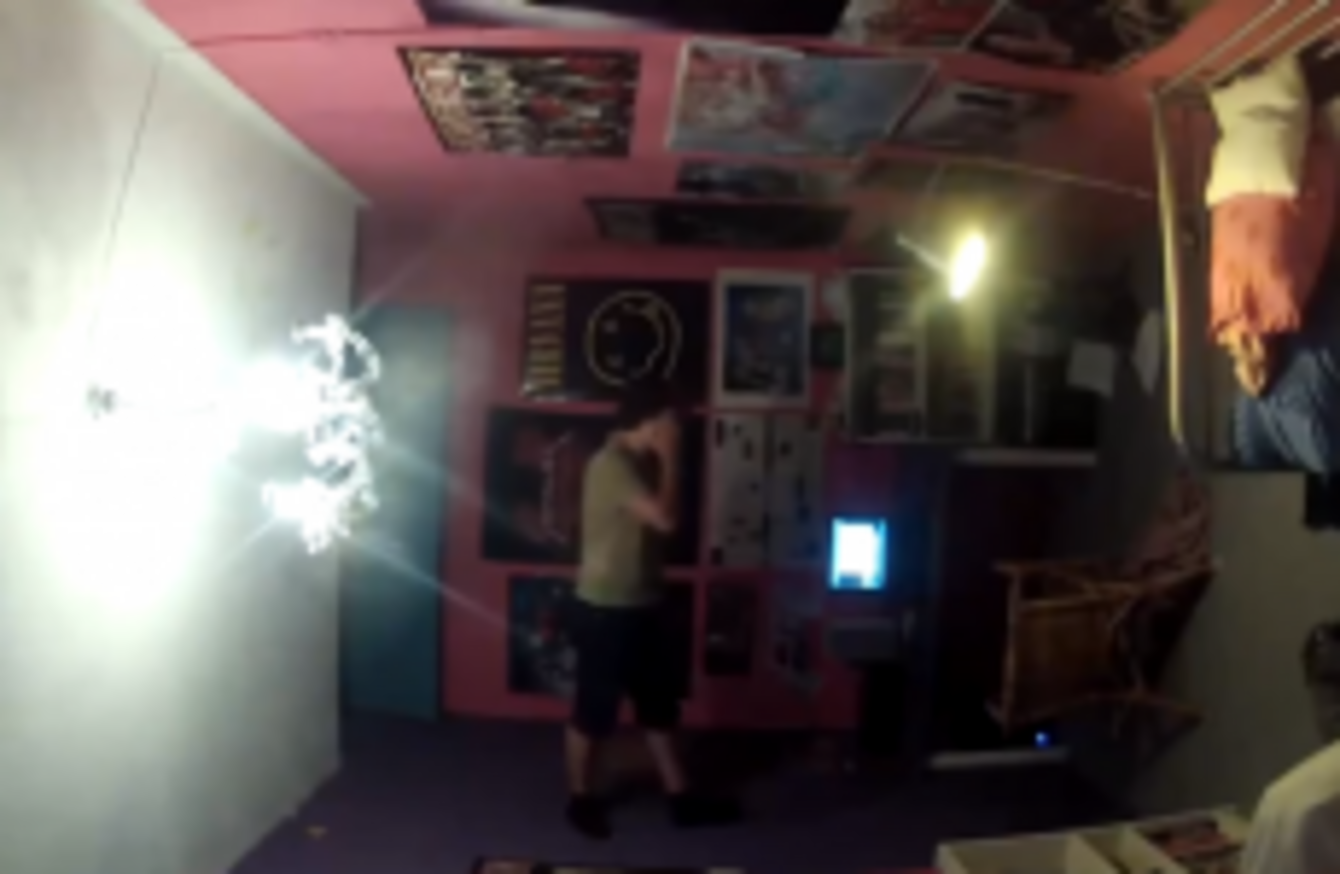 Image: YouTube
Image: YouTube
REMEMBER THE MATHIJSEN brothers?
Last year Tobias, the older brother, painted his younger brother's bedroom pink and filled it with girly things.
The level of detail was incredible.
[embed id="embed_1"]
YouTube/Tall Tales
A year later, as predicted, the bedroom is still pink, and Tobias decided he needed to crank things up a notch.
He took his younger brother's girly pink bedroom, and flipped it on its side.
Frankly, it's really impressive, but if he was our brother, we'd kill him.
http://www.youtube.com/watch?v=LWoBXHDeJSY
YouTube/Tall Tales
Here's how he did it.
[embed id="embed_2"]
YouTube/Tall Tales