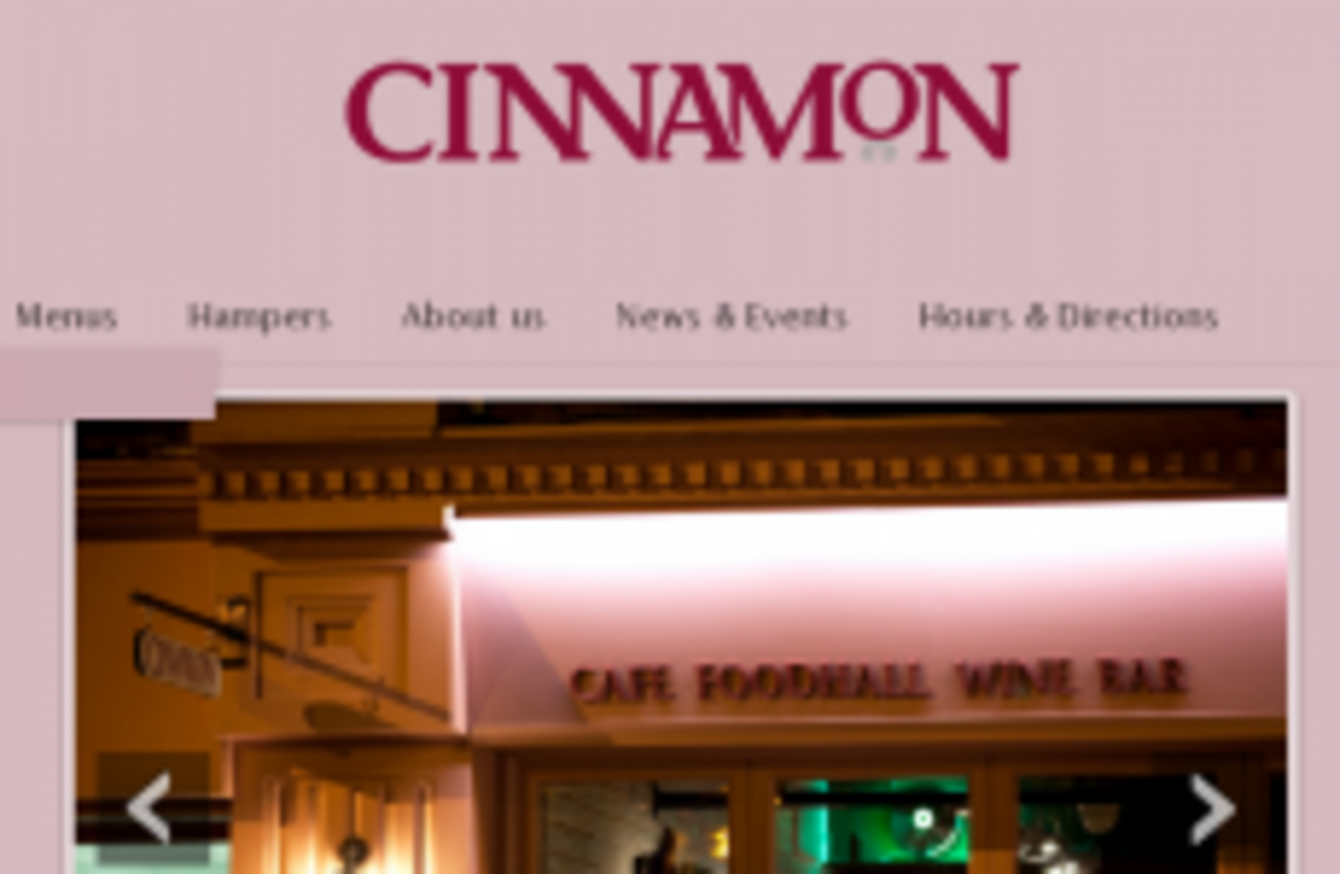 Image: Cinnamon.ie
Image: Cinnamon.ie
Updated, 16.50
A DUBLIN RESTAURANT has issued an apology after a tweet from its official account branded a customer an "arsehole".
Cinnamon, a café and wine bar in Ranelagh, posted on its Facebook page: "We sincerely apologise to all of our customers for the offence caused by our comments on Twitter."
The restaurant also offered a discount on coffee to anyone who mentions "twittergate" when ordering over the next seven days.
Disciplinary action has been taken against the staff member who posted the tweet, the statement added.
Earlier, a manager on duty at Cinnamon declined to apologise for the tweet when asked about it by DailyEdge.ie, but said the restaurant did not stand by it.
"We concede that it definitely was not as jovial as intended," she said.
The insult was delivered as part of a Twitter spat which started when a customer complained about the restaurant's service yesterday morning.
Here's how it unfolded: