ANOTHER DAY, ANOTHER Countdown giggle.
The Channel 4 show has pulled up not one, but two erections after both contestants on this afternoon's show offered the same solution to an anagram.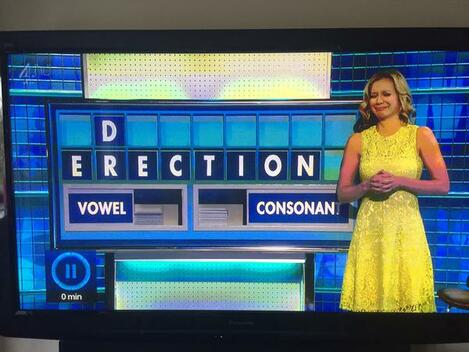 Source: @C4Countdown
Rachel Riley's face though.
Over in Dictionary corner they managed to come up with a 9-letter whopper: Recondite.
Channel 4 was also quick to smooth things over: