DUBLIN WOKE UP this morning to some seriously heavy fog – making the city look like it had experienced a zombie apocalypse overnight.
And people took to social media to prove it:
1. Like this scene over the Liffey
2. And the Ha'penny Bridge cloaked in fog
3. Actually, any scene featuring the Liffey looked straight out of a horror movie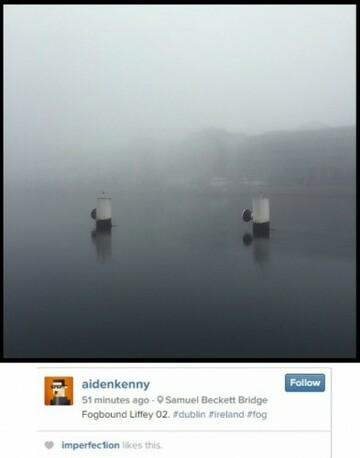 Source: Instagram
4. This definitely looks like a character from said films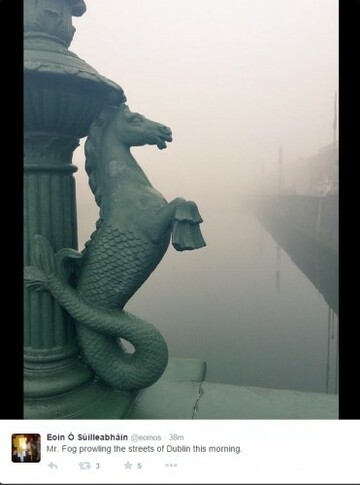 Source: Twitter
5. It will indeed go down in lore as the great fog of 2015
6. What you don't need to see is a cloaked person in black walking slowly away from you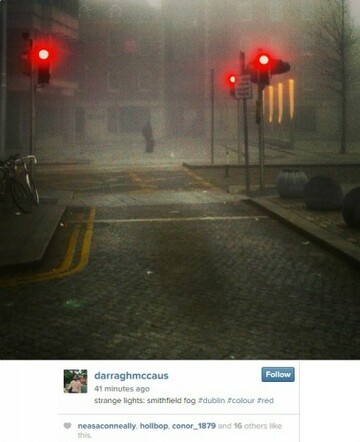 Source: Instagram/darraghmccaus
7. Seriously, you couldn't see a thing
8. The best advice is to stay clear of the river when it's this misty out – just for your own sanity
9. The weirdly empty streets played into the feeling that something was not right
*scary music plays*
10. DON'T walk down that street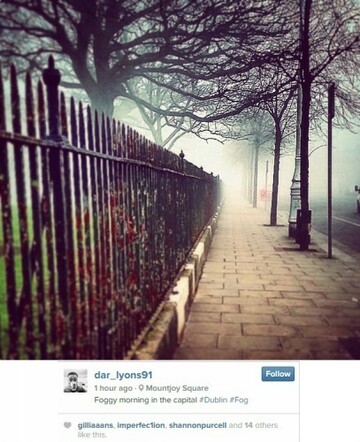 Source: Instagram
11. And finally, this misty park would make you want to turn around and head back to bed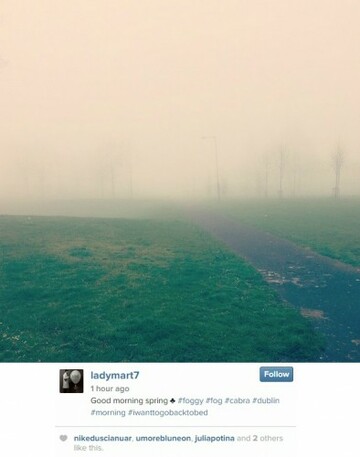 Source: Instagram
Still, it is beautiful and all (just a little disconcerting that early in the morning).