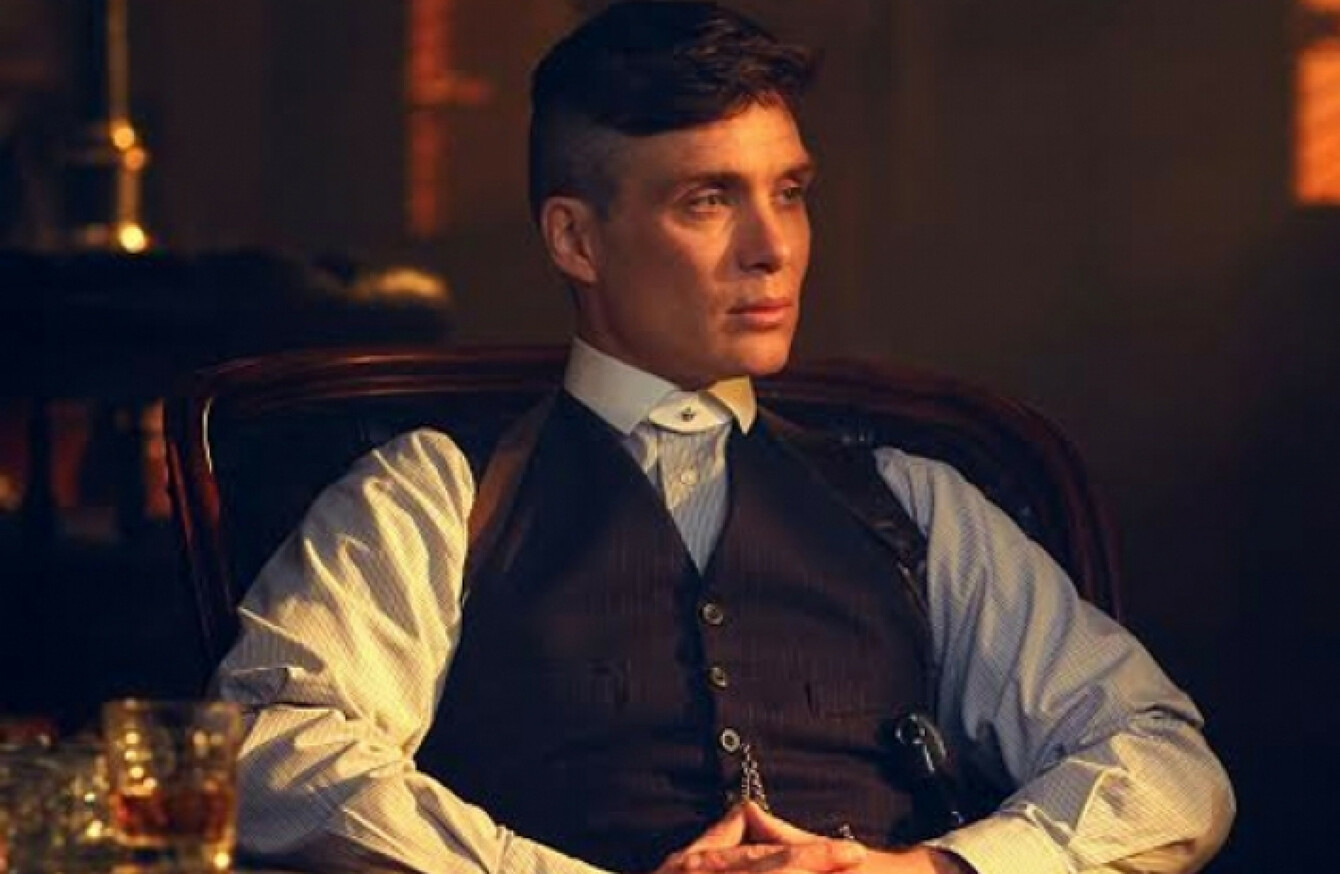 Image: BBC
Image: BBC
DailyEdge.ie rounds up the TV shows that you'll be tweeting about tonight and talking about tomorrow.  
Peaky Blinders (BBC 2, 9pm)
Last month BBC released the trailer for series 4 of Peaky Blinders and it looks as dramatic as ever. Tonight, it finally airs and Aiden Gillen has been added to the cast. This series will look at the fallout after the General Strike in 1926. Tommy gets a mysterious letter on Christmas eve 1925 and has no choice but to flee to Small Heath in Birmingham to protect his family.
Scandal (Sky Living, 10pm)
The seventh and final season of Scandal premieres this evening. One hundred days into Mellie's presidency, White House Chief of Staff Olivia Pope is proving she can run the world; but to avoid an international incident, she may have to make her toughest call yet.
Lifers Behind Bars (Channel 4, 9pm)
Two-part documentary exploring what it's like to serve a long-term prison sentence in Britain. Filmed over a year in Scotland's only prison for long-term offenders, this documentary looks at how these men are coping.
Everybody's talking about… the 'Are You Afraid of the Dark' movie.
A strange choice for a 90s reboot, but one you will totally get behind when you hear that screenwriter Gary Dauberman, who recently worked on 'It' will be writing it. So it's guaranteed to be a bit creepier than the goofy (but still vaguely frightening) campfire tales we heard back when the show originally aired.
Or flick over for…
Weather Live (RTÉ One, 7pm) A live show about the weather that'll air for three nights, live from the National Botanic Gardens.
The Secret Life of the Zoo (Channel 4, 8pm) A black Rhino is set to give birth, hopefully increasing the figures for this endangered species, but after losing three calves before… Things aren't looking good.
Gogglebox Ireland (TV3, 9pm) The usual side-splitting commentary.
The Secret World of Posh Pets (Be3, 7.30pm) A woman visits the UK's leading micro pig breeder. Enough said.
DailyEdge is on Instagram!