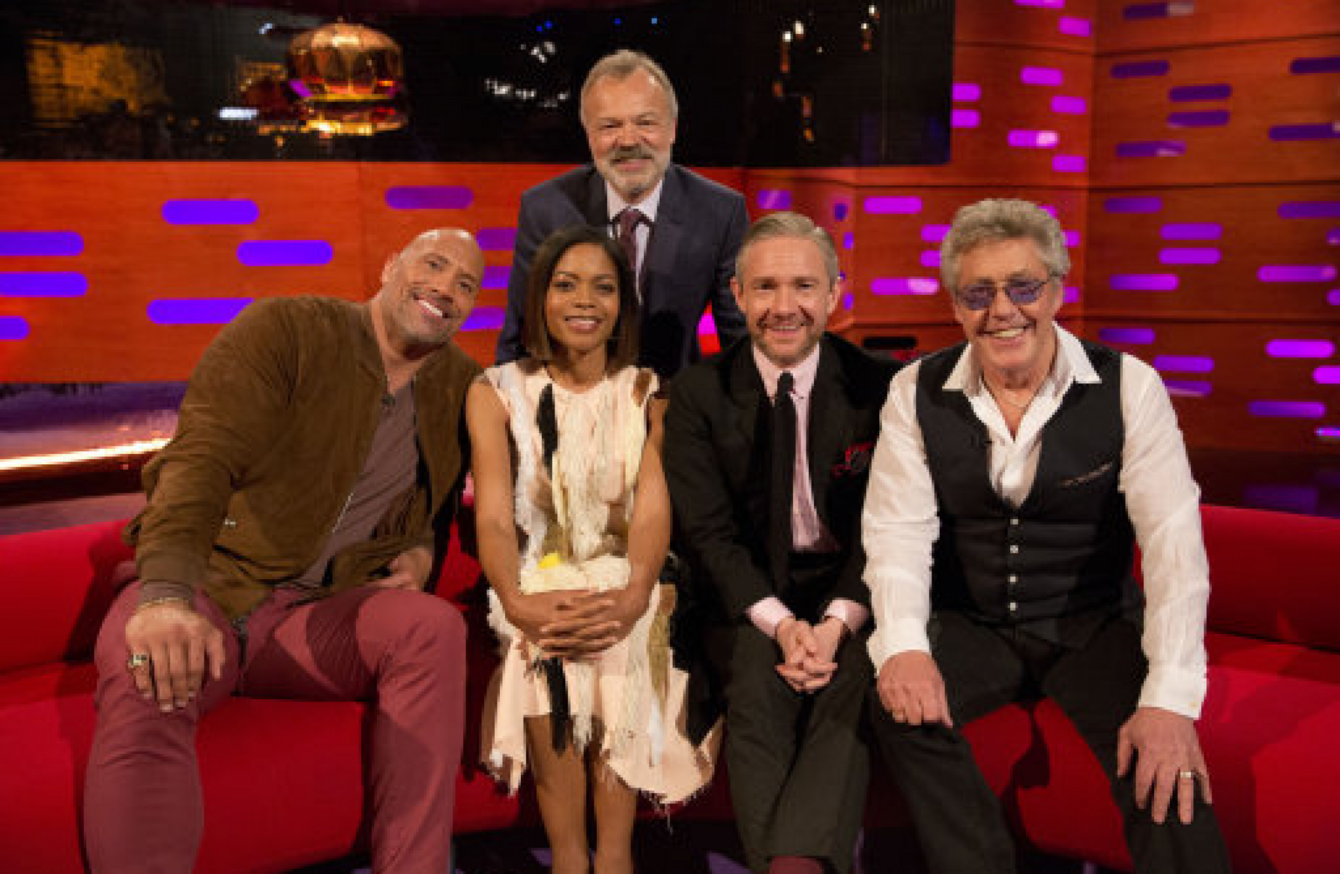 Image: PA Images
Image: PA Images
DAILYEDGE.IE ROUNDS UP the TV shows that you'll be tweeting about tonight and talking about tomorrow.
The Late Late Show (RTE 1, 9.35pm)
On tonight's show, Ryan is joined by Barry Keoghan, Kodaline, Trinny Woodhall, and Ireland's Deep Atlantic creator Ken O'Sullivan. Also appearing, is Laura Brennan, a 25-year-old Clare woman who has been diagnosed with terminal cervical cancer, and District Court judge Gillian Hussey and reformed former criminal Paul Mahon, who struck up a friendship after meeting through rehabilitation organisation Tiglin.
The Bourne Supremacy (RTE 2, 9.30pm)
Thriller in which the amnesiac assassin is in hiding, until his former employers come after him to try to get rid of him. When an operation goes wrong, they all blame Bourne, so not only does he have to escape the various hitmen out to get him, he also has to piece together his past.
The Graham Norton Show (BBC 1, 10.35pm)
It's back, and better than ever. Tonight, Graham is joined by The Rock, Naomie Harris, Martin Freeman, and Roger Daltrey. What a mix.
Everyone's talking about… Broad City
NOOOOOOOO. The Broad City ladies have announced that the next series will be the last. What are we going to do without these two delightful stoners?
Creators and stars Abbi Jacobsen and Ilana Glazer issued a joint statement to say that they will still be developing at Comedy Central, and that ending the series after season five honours the spirit of spontaneity the show brought.
Perfect timing for a weekend binge.
Or flick over for…
Sounds Like Friday Night (BBC 1, 7.30pm) Sam Smith performs, along with James Bay, and 5 Seconds of Summer.
Wannabe (BBC 1, 11.25pm) New comedy about the manager of a teenage pop girl band.
I Don't Like Mondays (Channel 4, 8pm) Jonathan Ross and Alan Carr host a show which enables the winner to resign live on air and receive a whole year's salary.
Gogglebox (Channel 4, 9pm) The British version returns to critic the week's television.
DailyEdge is on Instagram!