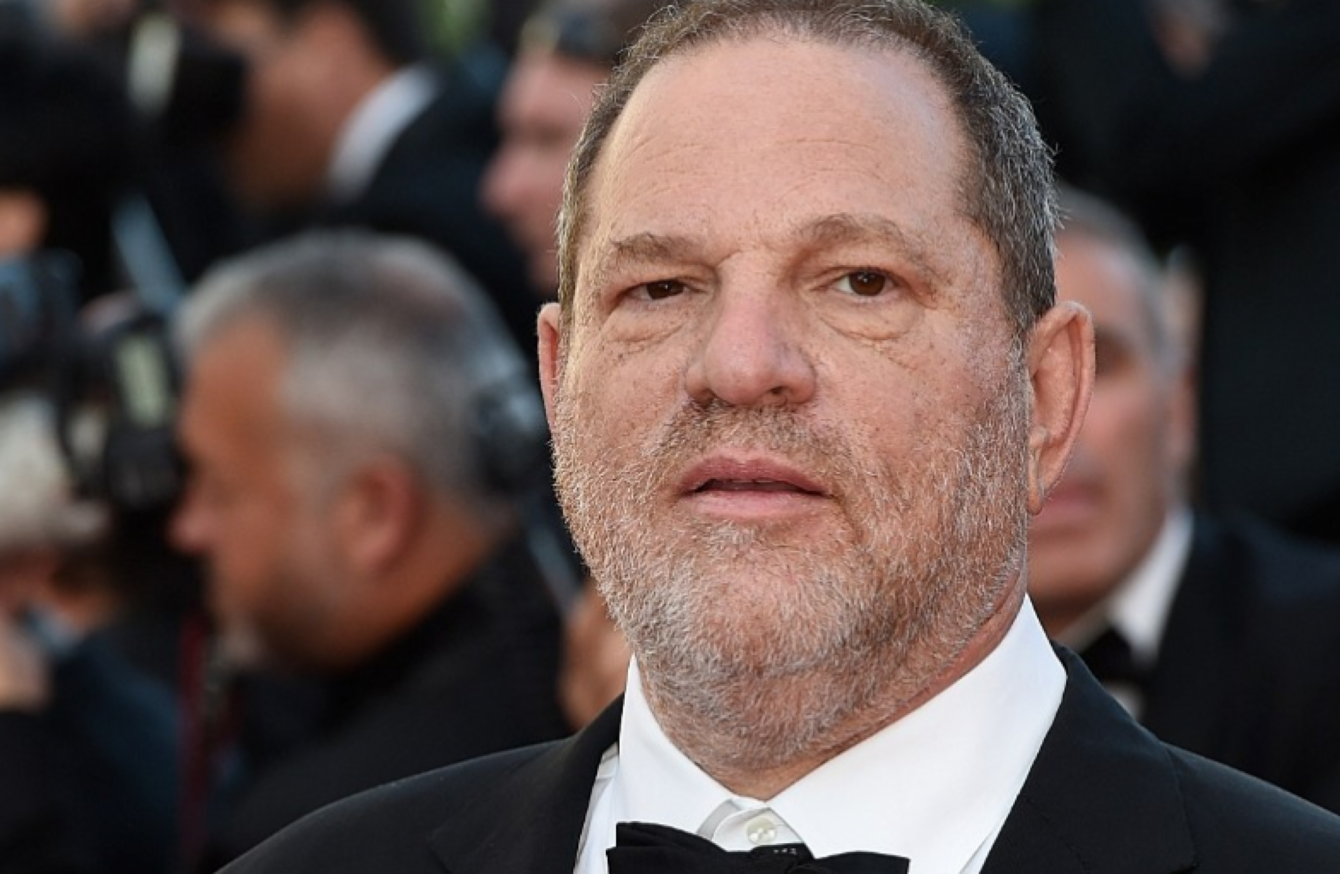 DailyEdge.ie rounds up the TV shows that you'll be tweeting about tonight and talking about tomorrow.
First Dates Ireland (RTÉ 2, 9.30pm)
Tonight's hopeful singletons, all looking for love in Dublin's Gibson Hotel, include a student, a maitre d' and four mates – one of whom is moonlighting as a stripper.
Working with Weinstein (Channel 4, 10pm)
In the wake of the Weinstein scandal, former colleagues and employees share their stories of the disgraced movie mogul, whose indisputable power in Hollywood allowed him to escape punishment for decades.
Plastic Surgery Capital of the World (BBC1, 11.20pm)
This show follows Annie Price, who is travelling to South Korea where cosmetic surgery is so commonplace patients can undergo procedures and return to work the following day.
Everyone's talking about: Dolores.
A documentary, which paid tribute to the life and times of Cranberries singer, Dolores O'Riordan, aired on RTÉ 1 last night.
Providing an insight into her lived experience of eating disorders and mental health issues, Dolores reminded the viewing public that her's was always a voice of honesty and truth – something which did not go unnoticed on Twitter.
Warm, talented, engaging and humble, the footage honoured the greatest female rock star Ireland has ever produced.
Or flick over for…
Grey's Anatomy (RTÉ2, 10.30)
With every anniversary episode comes a gripping storyline, and tonight's is no different. The 300th episode of the hospital drama shows the staff of Seattle Grace Hospital tend to victims of a rollercoaster crash.
The Rehab (3e, 10pm)
Tonight's episodes follows Carolyn from Bray in Co Wicklow, who has decided to attend the clinic in Coolmine in an effort to get clean and provide a better future for herself and her children.
Generation Gifted (BBC 2, 11.45pm)
If you missed the original airing last week, now is your time to catch up. This series follows four gifted children from disadvantaged backgrounds, who over the course of three years, struggle to realise their academic dreams due to the position on the socio-economic ladder.
Red Rock (be3, 11pm)
Doubt is cast on the culpability of Brian's alleged killer while Keith faces the consequences of recent questionable decisions.