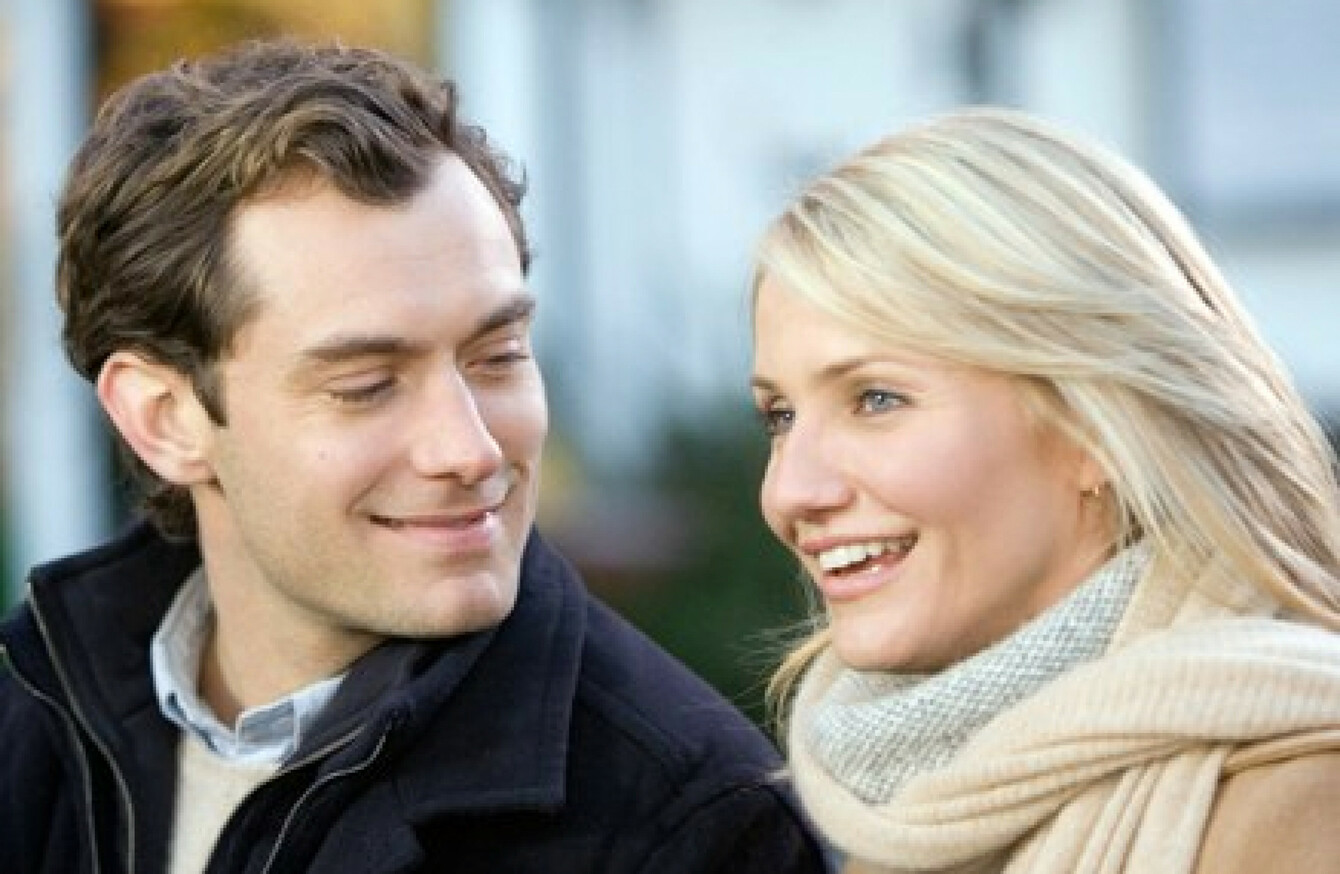 DailyEdge.ie rounds up the TV shows that you'll be tweeting about tonight and talking about tomorrow.
The Holiday (RTE One, 9.35pm)
The ultimate Christmas romcom, surely? Kate Winslet and Cameron Diaz are both at their wits ends with their current lives, with the latter coming out of a failed relationship while poor Kate is in the depths of despair over an unrequited love. They find each other through some sort of house swap website and essentially switch lives over the Christmas holidays. Add Jude Law, Jack Black and some wholesome emotions, and you're laughing.
The Graham Norton Show (BBC One, 10.40pm)
The host is joined by one-time Fresh Prince Will Smith, who is currently starring in sci-fi police drama Bright. Also taking up residency on the sofa is Jenna Coleman, who is set to return in the title role of ITV's drama Victoria, and chef and restauranteur Jamie Oliver, who talks about his new book 5 Ingredients. Plus, ex-Keane frontman Tom Chaplin performs Midnight Mass.
TOTP2 Xmas 2017 (BBC Four, 7:30pm)
Ignore the insane amount of abbreviation and appreciate the choons. Mark Radcliffe narrates a celebratory compilation of festive hits, featuring the Pogues and Kirsty MacColl, Wizzard, Slade, Mariah Carey and the Flying Pickets. Plus, other classics by the Darkness, Skepta (?) the Spice Girls, Coldplay and Wham!

Everyone's talking about: The X Files
Disappointed with last season's revival of the cult show? Well, the stars and creative team behind the revival of The X-Files really, really, really want those fans disappointed by the 2016 revival to know that season 11 is back on form.
In a declassified preview of the 10 upcoming episodes, David Duchovny and Gillian Anderson address the fan backlash ... Without actually addressing it.
Source: The X-Files/YouTube

Or flick over for ...
True Grit (TG4, 9.05pm) The Coen brothers' Western based on Charles Portis' novel, with Jeff Bridges, Hailee Steinfeld, Matt Damon.
Have I Got News For You 2017 Special
Attenborough and the Giant Dinosaur (RTÉ 2, 8.40pm) Not an adaption of a Roald Dahl novel, unfortunately. But it should be.
Deck The Halls (TV3, 9.00pm) Danny Devito and Matthew Broderick have it out over Christmas decorations.
DailyEdge is on Instagram!