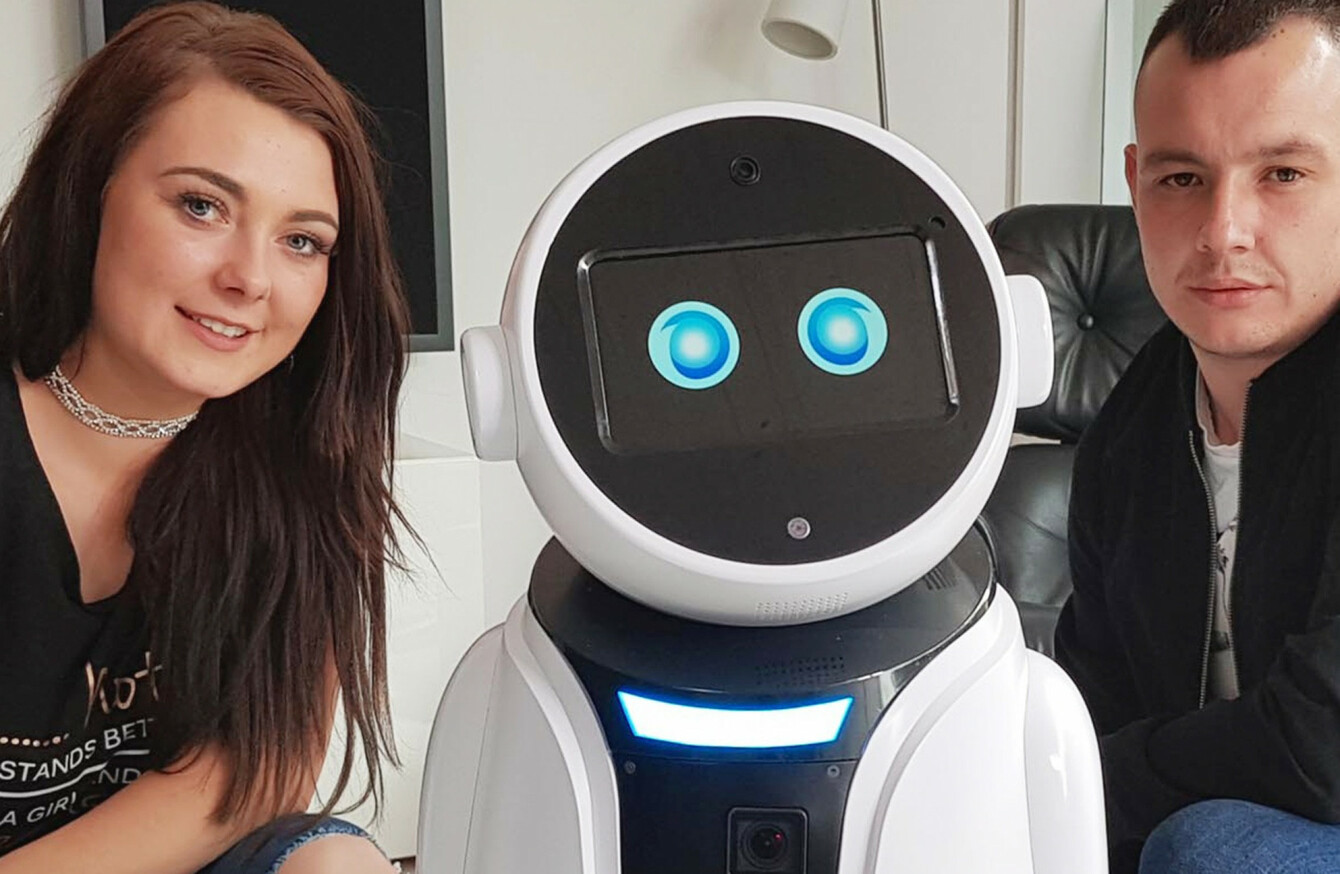 Image: Channel 4
Image: Channel 4
DailyEdge.ie rounds up the TV shows that you'll be tweeting about tonight and talking about tomorrow. 
Prime Time: Carers In Crisis (RTÉ One. 9.35pm)
Miriam O'Callaghan and David McCullagh profile just some of the thousands of Irish people who spend their lives looking after their loved ones. #rtept
The Robot Will See You Now (Channel 4, 10pm)
In this unusual programme, a personal assistant robot called Jess attempts to advise couples and families on some of life's problems. Is this the next frontier for AI?
This Crowded House (RTÉ2, 9.30pm)
The finale of Brendan Courtney's eye-opening series follows two more young adults attempting to live independently in the current housing market. #thiscrowdedhouse
Everybody's talking about: Charlie Brooker's 2017 Wipe
Sad news, Wipe fans – Charlie Brooker has confirmed that there will be no 2017 Wipe:
However, he did say that the BBC will be airing a new series called Cunk on Britain, featuring Wipe's beloved Philomena Cunk (played by Diane Morgan). So all is not lost.
Or flick over for…
Showhouse Showdown (TV3, 8pm) Neville Knott and Laurence Llewelyn-Bowen announce the winning design.
The Secret Life of 5 Year Olds (Channel 4, 8pm) Cameras reveal how five-year-olds deal with risk – from meeting new people to handling tarantulas.
I'm A Celebrity (TV3, 9pm) Iain faces yet another challenge, the unlucky sod.
MasterChef: The Professionals (BBC2, 9pm) The six chefs are tasked with making a tasty filled pasta dish.
The School (RTÉ2, 10.30pm) Mockumentary following the trials and tribulations of teachers in a Cork primary school.