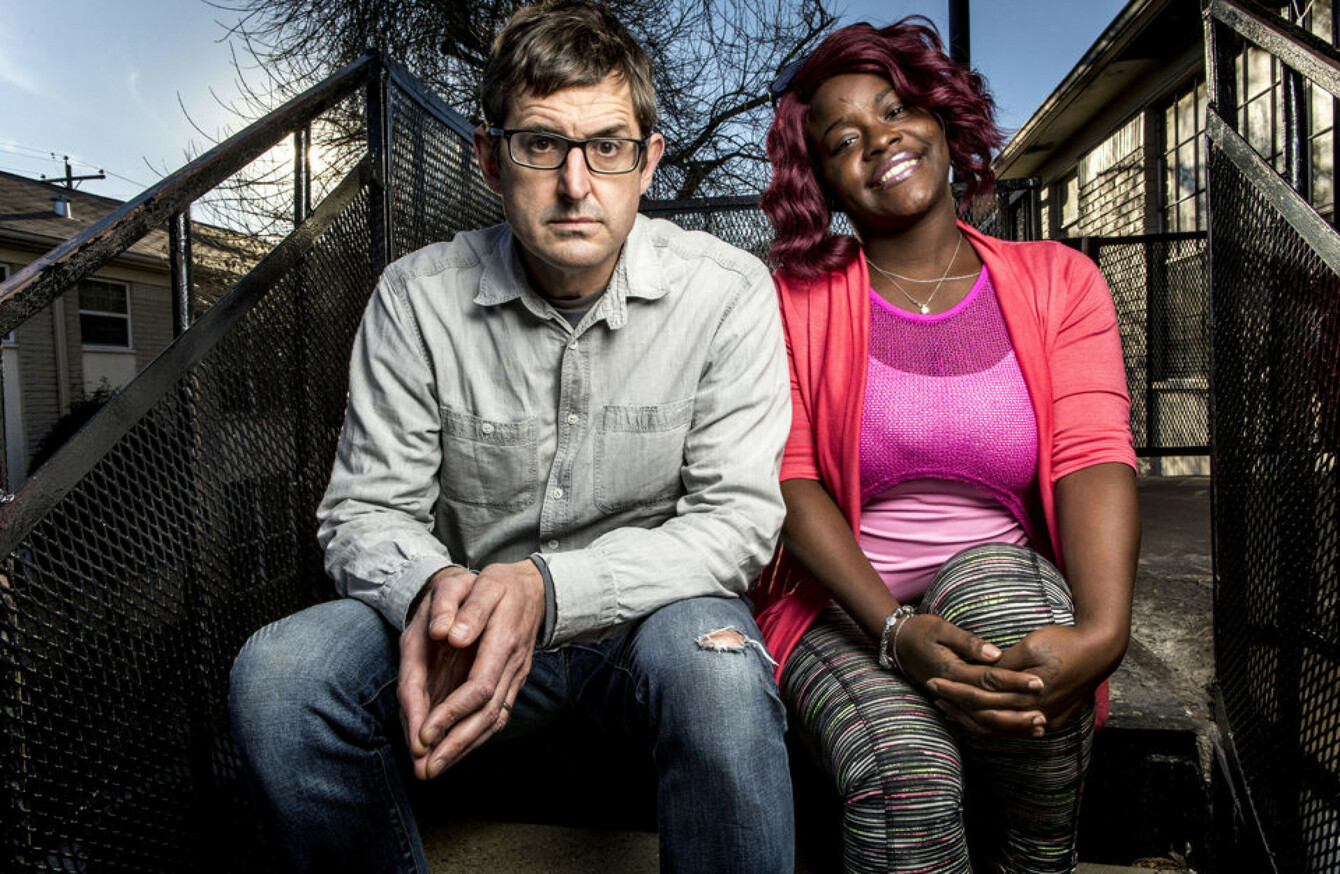 Image: Freddie Claire
Image: Freddie Claire
DailyEdge.ie rounds up the TV shows that you'll be tweeting about tonight and talking about tomorrow.
Blind Date (TV3, 9pm)
We're back for episode two of Al Porter's new take on the classic dating show. Anne Marie from Killarney is on tonight to choose from three lads behind the wall – Mark from Roscommon, Ian from Tallaght and Mike the dairy farmer from Cork. We'll also have a look in on how last week's daters got on over in Barcelona.
Louis Theroux: Dark States – Trafficking Sex (BBC Two, 9pm)
Louis explores the sex trade in Houston, examining how the city has become a major centre for people trafficking, with one in five victims in the US being transported there. He also uncovers the complex dynamic between prostitutes and pimps, learning the rules the sex trade is run by and the factors that prevent women from escaping abusive arrangements. Louis also accompanies vice officers on an undercover operation, and talks to them about the challenges they face in persuading prostitutes to testify against pimps.
The X Factor: Six Chair Challenge (TV3, 7pm)
Dermot O'Leary hosts the conclusion of the Six Chair Challenge stage. Each of the judges must make their final decisions about which of the contestants will win one of the coveted seats and make it through to the next stage – but they are still free to change their mind right up until the last moment.

Everyone's talking about: Alec Baldwin's Trump taking on the week that was on last night's Saturday Night Live cold open
Source: Saturday Night Live/YouTube
Hosted by comedian and actor Kumail Nanjiani, the show addressed the Harvey Weinstein scandal that people were surprised didn't make it to last week's episode.
It took the form of a panel discussion with Leslie Jones, Cecily Strong, Kate McKinnon and Aidy Bryant:
Source: Saturday Night Live/YouTube

Or flick over for...
At Your Service (RTÉ One, 8.30pm) The Brennans help a yoga instructor turn her family home into a B&B. You might have seen it before, but the lads are always worth a Sunday night watch.
Tammy (RTÉ 2, 9pm) Comedy, starring Melissa McCarthy and Susan Sarandon.
Dragons' Den (BBC Two, 8pm) Pitches be crazy.
Rugbaí Champions Cup (TG4, 10.30pm) Highlights of Castres v Munster in the opening round of matches in the European Rugby Champions Cup.
The Maze Runner (Film4, 9pm) Sci-fi adventure based on James Dashner's novel, starring Dylan O'Brien, Kaya Scodelario and Patricia Clarkson.
DailyEdge is on Instagram!