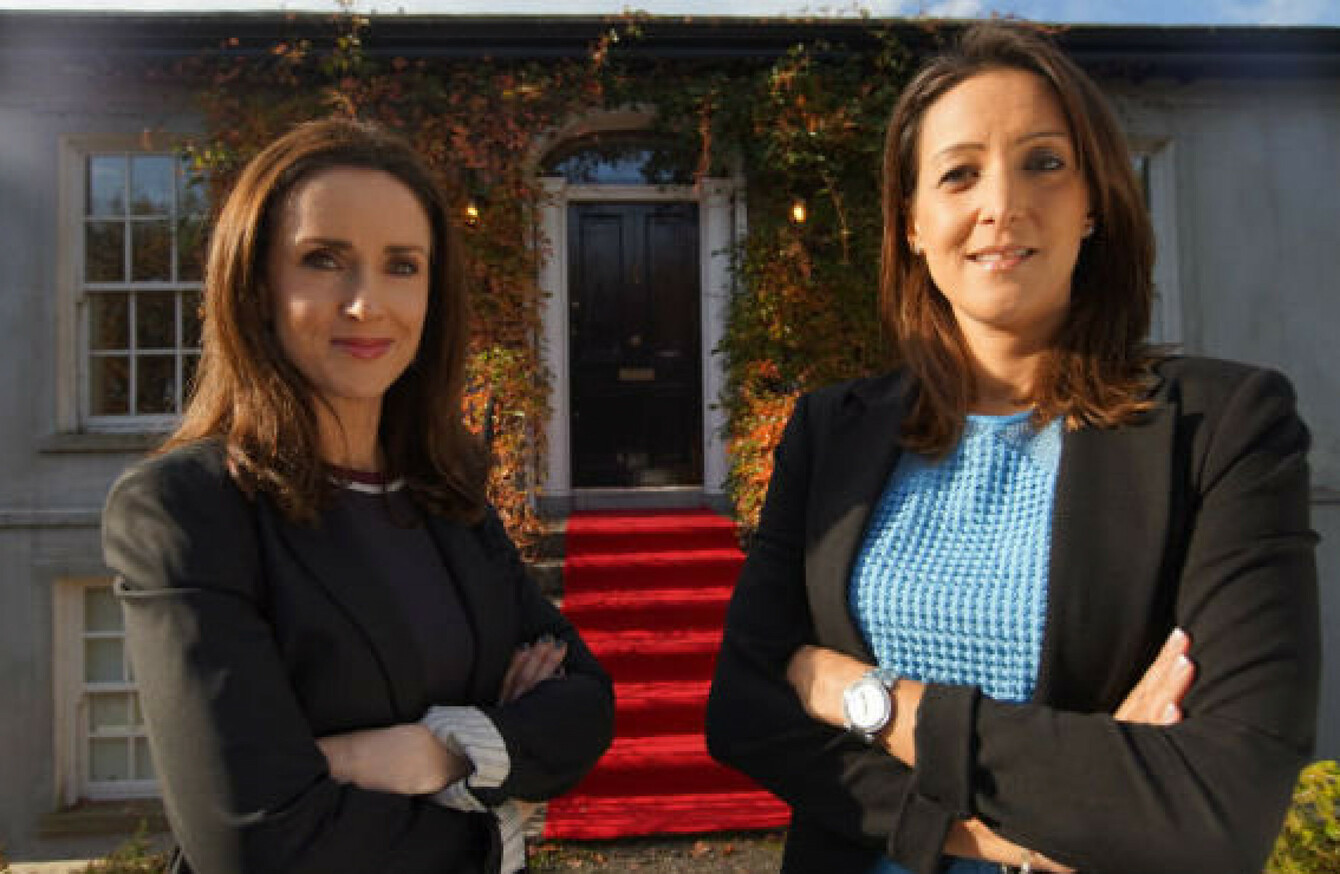 DAILYEDGE.IE ROUNDS UP the TV shows that you'll be tweeting about on this night of love and talking about tomorrow. 
Heartbreak Hotel (TV3, 9.00pm)
This is either going to be a) wildly emotional or b) car crash television, and we're game for either. A group of singletons gather together for a weekend retreat to explore why their previous relationships failed and ways they can move forward in their lives. Maia Dunphy plays host and confidante over the course of the night.
Generation Gifted (BBC 2, 9.00pm)
Documentary following children from low income families over three critical years, exploring the challenges they face as they progress from ages 13 to 16. The first episode follows three young girls as they face the mounting pressure of their first year of GCSE preparation. In Port Talbot, avid reader Anne-Marie knows she wants to go to university, but needs help dealing with the prospect of exams. Meanwhile in Tamworth, Shakira's (not the singer) school try to help her find her creative voice by pushing her out of her comfort zone, and aspiring paediatrician Jada from Birmingham is determined to ace her Year 9 exams, as she hopes to secure her place at a nearby grammar school. Grand lil' programme to give you an inferiority complex!
Bliss (Sky One, 9.00pm)
In what sounds like the most stressful new series of the year, New series, a travel writer (played by Stephen Mangan) two sets of wives and children. What's the catch? Neither of them know that the others exist. If you're looking for something to fill the hole that Doctor Foster left, this could be it. Heather Graham also stars.

Everyone's talking about: Ant & Dec's Saturday Night Takeaway
It's been announced today that Little Ant & Dec will not be returning to the new series of the Saturday night variety show because the world is cruel and unforgiving.
Little Ant (Neil Overend) is moving up to high school, while Little Dec (Haydn Reid) needs to take on his SATs next year, so the pair are going to focus on their studies.
The pair are actually the second iteration of the mini-Geordies, following in the tiny footsteps of James Pallister and Dylan McKenna-Redshaw, who took on the duties way back in 2003.

Or flick over for...
Snaithe (TG4, 9.00pm) A documentary series tracing the story of Irish fashion design.
Don't Tell The Bride (E4, 10.00pm) Darryl from Co Wicklow sets out to organise the perfect wedding for his childhood sweetheart Clodagh.
Valentine's Day (ITV, 8.00pm) The movie where Taylor Swift and Taylor Lautner score, basically.
The Lobster (Film Four, 9.00pm) Colin Farrell stars in the dystopian drama, where single people are taken to a hotel and are obliged to find a romantic partner in 45 days.
DailyEdge is on Instagram!