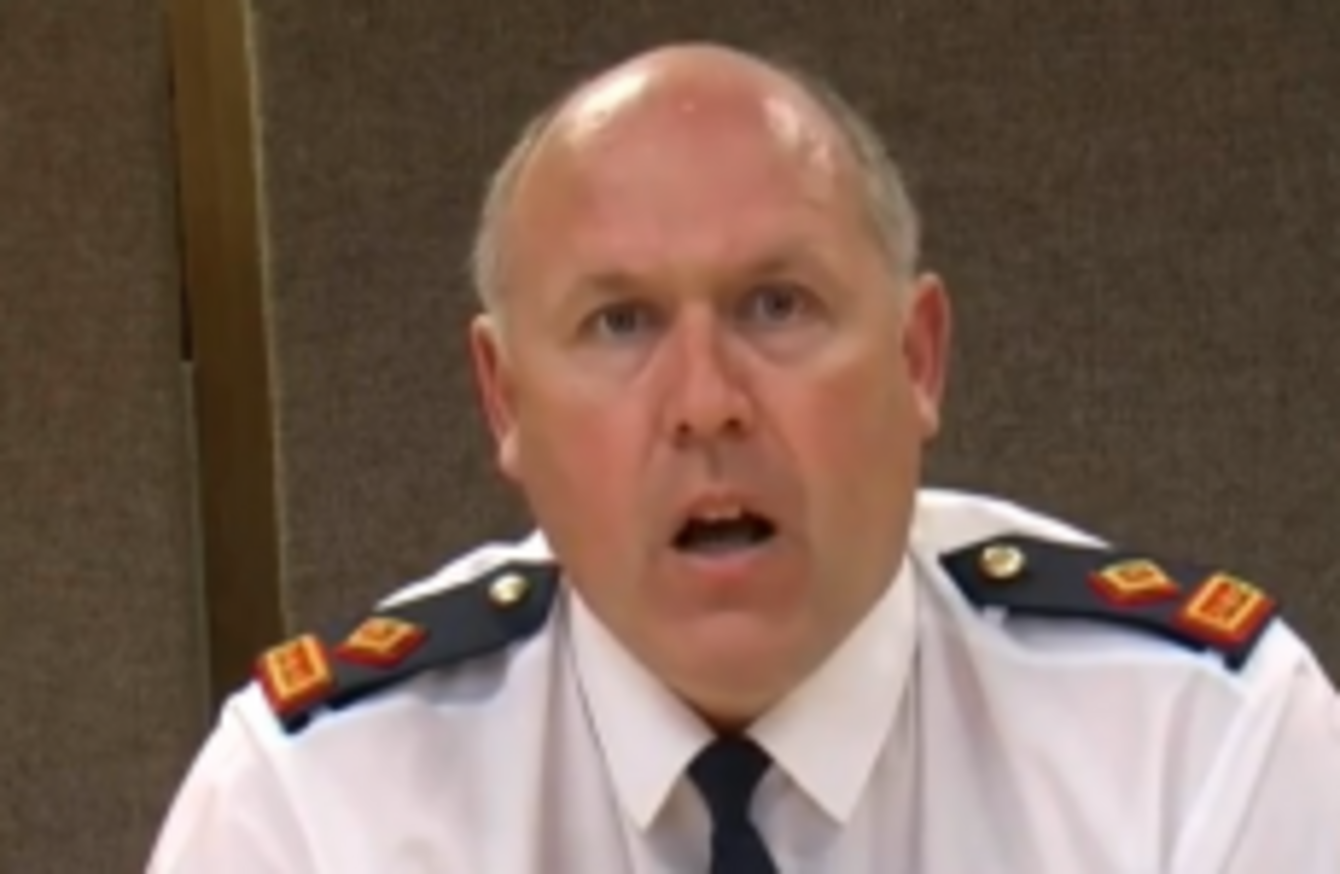 Updated, 17.17
PORTUGUESE FANS TRYING to make their way to the Aviva Stadium – or, sorry, the Dublin Arena – tonight might do well to pay attention to this video we've just come across from the Garda Press Office.
In it, the quite-obviously-Irish Garda Tom Lundon – who introduces himself as a sergeant, but who wears the shoulder insignia of a superintendent –  advises Portuguese speakers about which entrances they are due to take in order to access the stadium.
He also advises fans about the role of the police (even translating 'An Garda Síochána' as 'Guardas da Paz') – while also managing to offer a smile and an 'OK' to the camera operator in between takes.
Tonight's final of the UEFA Europa League – the biggest club soccer match ever to take place on Irish soil – is being contested by two sides from the Iberian nation, with Porto taking on national rivals Braga in a match kicking off at 7:45pm.
Superintendent, we salute you for your efforts.
[embed id="embed_1"]