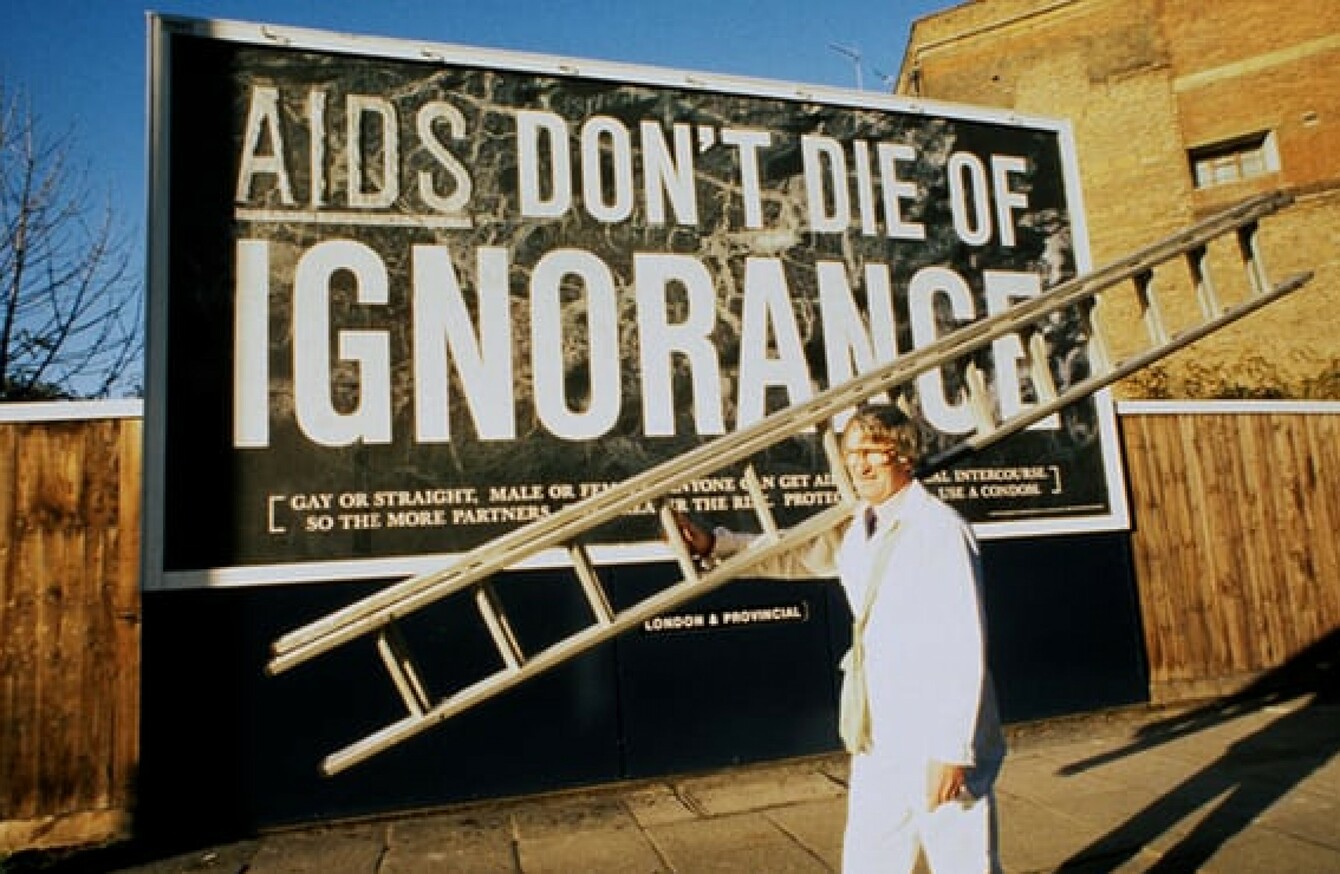 Image: Channel 4
Image: Channel 4
DailyEdge.ie rounds up the TV shows that you'll be tweeting about tonight and talking about tomorrow. 
Epidemic: When Britain Fought AIDS (Channel 4, 10pm)
An exploration of the UK's battle against AIDS in the 1980s which features Paul O'Grady, Jean Paul Gautier, activists and frontline doctors who lived through the epidemic. A look at how not only were LGBTQ people in the 1980s watching their closest friends die from the disease, but also how they were blamed for the death of their friends.
Francis Brennan's Grand Vietnamese Tour (RTÉ One, 8.30pm)
Brennan is back and this time he's taking group on Grand Tours rather than helping hoteliers and guesthouse owners sort out their businesses. Tonight he visits Vietnam, with t he first stop being Hanoi, where he brings his group on a backwards rickshaw tour, visits the mausoleum of Ho Chi Minh and does a bunch of other activities.
The Devil Wears Prada (RTÉ One, 9.30pm)
College graduate Andy (Anne Hathaway) ends up bagging a job at a prestigious magazine where she finds herself assistant to the diabolical editor (Meryl Streep), where she struggles to deal with her editors demands.
Everybody's talking about… The unexpected death of this True Blood star
Source: Jorge Alberto Jerez/YouTube
Nelsan Ellis who played the iconic Lafeyette in True Blood, was responsible for this iconic scene. His character Lafeyette did not survive very long in the books, but the acting skills of Ellis had him written into the show for a longer period. He passed away yesterday after suffering with heart problems.
Or flick over for…
Ross Kemp: Extreme World (Sky One, 9pm) As always, Ross Kemp is taking on life threatening situations. Tonight he looks at the growing racial tension in Texas after the US election and discovers that the Ku Klux Klan are seeing an increase in popularity.
Date Night (TV3, 9pm) Steve Carrell and Tina Fey star in this hilarious comedy about a couple trying to spice up their marriage getting more than they bargain for after their weekly date night gets out of hand and they're mistaken for mobsters.
Foxcatcher (BBC2, 9pm) Steve Carrell plays an elusive millionaire who is mentoring a troubled wrestling champion. Their relationship turns toxic and it makes for a very tense watch.
The Handmaid's Tale (Channel 4, 9pm) Tonight Offred remember's her family's treacherous escape attempt.
Love Island: The Weekly Hot List (3e, 10pm) The lowdown on a week of the shows drama.
DailyEdge is on Snapchat! Tap the button below to add!