2FM PULLED OUT all the stops at an Electric Picnic style launch in the grounds of RTÉ today.
What were they launching, you ask? Not much, to be honest.
A line-up of summer festival coverage and the addition of The Voice of Ireland presenter Eoghan McDermott to the weekend schedule were pretty much the only new announcements made.
However, a speech by Head of 2FM Dan Healy to the assembled staff and media reiterated comments he made at the Radiodays Europe conference in Dublin in March.
Back then, Healy said that in order to save the flailing station, it had to be "destroyed" and built back up.
So, how does he think they're achieving that?
1. Waiting three months 
Healy said at today's event that you "don't judge a radio station on day one, you give it time", hitting back at negative reviews and reports in the early days of the schedule reshuffle.
And he said they've given it some time now and that one of the purposes of today's event was to evaluate the effort put in to revitalising the station over the past few months:
2FM has been running a marathon while having open heart surgery.
2. The freshers
Dan Healy also hailed the fresh talent the station has recruited and relocated in the past few months, from Nicky Byrne in the mid morning slot to Louise McSharry, Chris Green and Ciara King in the evenings.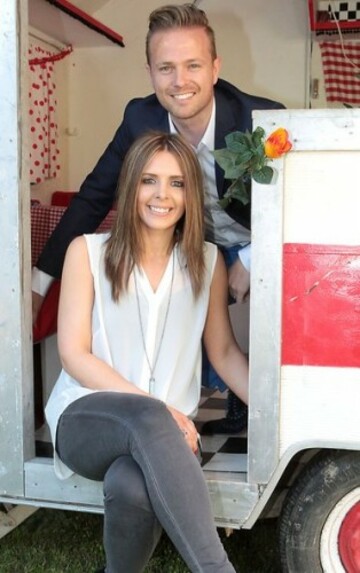 Nicky Byrne and Jenny Greene Source: RTÉ
3. The stalwarts
Asked about the fresh faces frolicking around the radio centre these days Ryan Tubridy told DailyEdge.ie that while he was "bringing up the average age considerably" he felt that it was a positive step in the station's reboot.
Weekend presenter and 2FM veteran Ruth Scott meanwhile said that today's launch was the "the most energised the campus has been in a while".
Co-presenter Paddy McKenna said that sometimes it's important not to make changes too swiftly:
Our show is a good example of if you give stuff time to bed in and grow that it can actually grow figures and that's what happened for us.
Dan Healy was eager to praise the likes of stalwarts Tubridy, Rick O'Shea and Dave Fanning for their work in maintaining the quality of the station.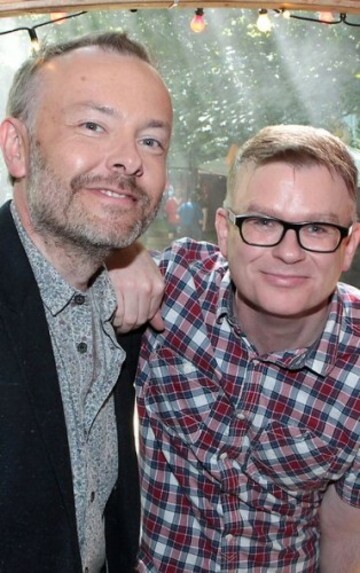 Rick O'Shea and Cormac Battle
4. Live music, sport and comedy
Today's event was placed in the capable hands of Lindsay Holmes Publicity, noted for their work with Electric Picnic.
RTÉ's PR and marketing team had worked to create a mini festival in the grounds at Donnybrook, and brought in musicians like Daithí, Wallis Bird, Riptide Movement and Louis Walshe's new band Hometown.
The station has promised to be a big presence at this year's Electric Picnic, while also taking part in smaller events like Castlepalooza and Sea Sessions.
Healy says he's promising listeners "more live music, comedy and sports content than ever before".
5. The music
Playlist freedom is something every radio presenter dreams of, and while 2FM's newest recruit Eoghan McDermott told DailyEdge.ie that you will rarely find a show that's entirely unplaylisted, he doesn't plan on playing anything he doesn't believe it.
Evening slots like Louise McSharry's have also found themselves with greater freedom in terms of the music they play, while several presenters today said that the playlists are predominantly Top 40, with some personality thrown in.
6. Breakfast and evenings
Dan Healy spoke today of that old radio adage "if you've got breakfast you've got the day" and congratulated the Republic of Breakfast team of Bernard O'Shea, Keith Walsh and Jennifer Maguire for their work so far.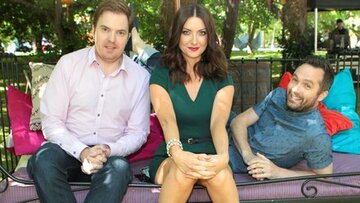 He also said that a massive amount of talent "begins at eight", putting a large amount of praise on the shoulders of Louise McSharry, who took over the evening slot from Dave Fanning several months ago. McSharry will also sit in for Ryan Tubridy when he goes to the BBC for two weeks in July.
7. Remembering the legends
There was much fond talk of Gerry Ryan at today's launch, with Tubridy stating that everyone at 2FM works to "keep his spirit alive… we miss him".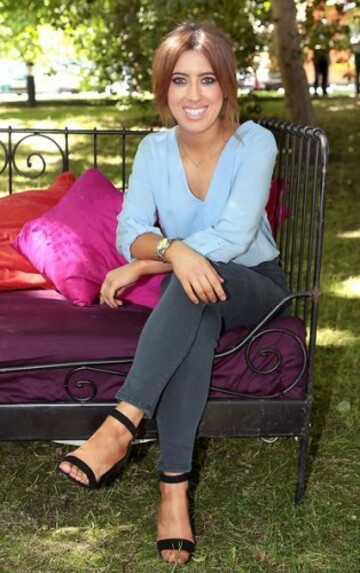 Gerry Ryan's daughter Lottie, who presents an early morning weekend show. Source: RTÉ
Damien O'Meara, presenter of sports show Game On summed it up, saying:
You kind of have to accept that you're only the custodian of whatever slot you're on and the onus now on this group to the  likes of Gerry, Dave and Ian and the people who built 2FM into what it is to bring 2FM back to the place it had in Irish society.
So what do you think of the new-sounding 2FM? You know what to do…