THE END OF October marks the beginning of Ireland's first ever Book Week, which is a new nationwide celebration of Irish bookshops and Irish writing.
Chair of Bookselling Ireland, John Keane, hopes that the event will encourage people to visit their local bookshops and appreciate the important role that bookshops play in local communities. Irish Book Week is running from the 27th of October to the 3rd of November.
If you're stuck for ideas on what books to pick up on the inaugural Irish Book Week, here are a few recommendations. 
1. Milkman by Anna Burns
Source: Man Booker Prize/Twitter
Belfast writer Anna Burns released her third novel Milkman earlier this year to much acclaim. The novel which was compared to Dubliners by James Joyce went on to win the 2018 Man Booker Prize, and sold nearly 10,000 copies in the few days after her win was announced. Faber are printing 120,000 additional copies to meet the demand and American publishing company Graywolf Press announced that Milkman will be published in the United States from the 11th of December.
That's all of the hype, but what is the book actually about? Milkman's protagonist, known only as 'Middle Sister' is growing up in an unnamed city, where she's attempting to keep her mother from discovering her burgeoning relationship with an older man. Eventually, Middle Sister's brother-in-law finds out about the relationship, and she becomes the topic of more gossip and hearsay than she'd like to deal with. 
2. Game Changer by Cora Staunton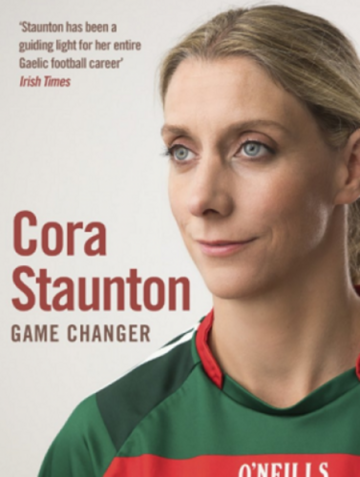 This year, Mayo's 11-time All-Star winner Cora Staunton became the first female Gaelic games player to release an autobiography. The 36-year-old recounts the greatest triumphs of her career, as well as her personal struggles, including the death of her mother. Staunton appeared on the Late Late Show last week, where she discussed the loss of her mother and how she sees her mam as her biggest inspiration to succeed. 
3. Eggshells by Caitriona Lally 
Source: Amazon
Although first published in 2015, Caitriona Lally's debut novel Eggshells was launched back into public focus at the end of September, when it was announced that she had won Trinity College's Rooney Prize for Literature. The prize is worth €10,000 and is awarded to young Irish writers who show "exceptional promise". The judging panel agreed that Lally's novel was impressively imaginative, witty and endearingly unpredictable. 
It tells the story of a woman named Vivian, who struggles with social interactions. She prefers to be alone for days at a time, to avoid awkward situations, but is still in contact with her sister who is also called Vivian. Despite her enforced solitude, Vivian desperately wants a friend but for her own reasons, she can only be friends with someone named 'Penelope'. 
4. A Keeper by Graham Norton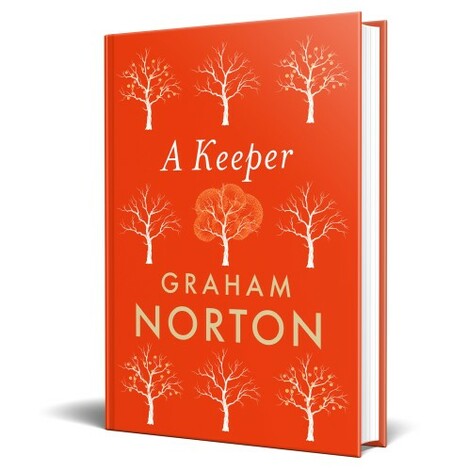 Graham Norton has been in the business of writing for well over a decade now, but it wasn't until 2016 that he released his debut novel Holding. This month, Graham followed that book up with the release of A Keeper, which been has described as 'magnificent' by Marian Keyes, and one of the best books of 2018 by John Boyne. 
Elizabeth Keane is the central character in A Keeper, and she returns to Ireland after the death of her mother to discover that there's nothing there for her and that there may possibly never have been anything for her in her home country. In a separate timeline 40 years prior to Elizabeth's story, there's a woman trying to escape from the cliffs and the sea into the darkness of the Irish landscape. 
5. Mad, Bad, Dangerous to Know by Colm Tóibín
In his latest book, Colm Tóibín examines the relationships that three of Ireland's most important writers had with their fathers. Tóibín suggests that one of the main reasons that Joyce, Yeats and Wilde were able to express and develop their genius was because of the absence of their fathers in their life.
The fathers of James Joyce and WB Yeats both lived well into their 80s, but Joyce did not see his father once in the final 19 years of his life, and Yeats wasn't too bothered about visiting his ageing father in new York. While Wilde's father died younger, Tóibín explains that "Wilde put so much energy into letting it be known that he had invented himself, it is easy to understand how having a father might have seemed at certain points quite unnecessary for him."  
6. Craic Baby by Darach Ó Séaghdha 
This one is set to release on the 1st of November.
Following up last year's hit Motherfoclóir: Dispatches from a not so dead language, Darach Ó Séaghdha's most recent book Craic Baby: Dispatches from a rising language, hinges on the beginnings of Darach's new relationship with his daughter and how watching a child learning to communicate can change how you think about language. Once again, Darach explores the very new and very old parts of the Irish language from a personal perspective.
7. Reporting the Troubles, compiled by Deric Henderson & Ivan Little
Sixty-eight renowned journalists tell their stories of working in the north of Ireland during the Troubles. They share stories of victims they have been unable to forget, events that changed their lives and the lasting impact that working through the Troubles has had on them as people. It's a moving, raw and very important read that looks at the last 50 years of our history from the perspective of eye witnesses who remained objective as they covered huge atrocities and received threats from paramilitaries. 
8. The Stars Are Our Only Warmth by Alice Leahy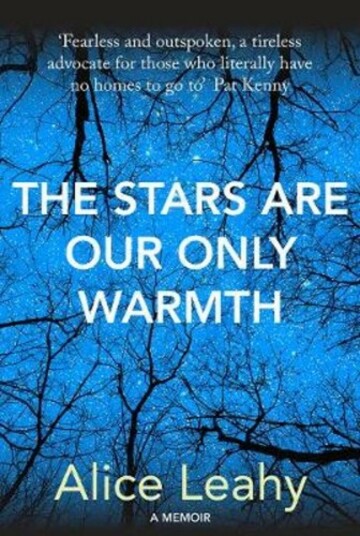 Alice Leahy's memoir recounts how she left nursing in the 1970s to begin working and living in a Dublin homeless shelter. From her beginnings in a big house estate in Tipperary to working with some of Ireland's most marginalised people, Leahy explains how and why The Alice Leahy trust was set up in Dublin. 
DailyEdge is on Instagram!