IN WHAT MADE for some very interesting telly, former Justice Minister Alan Shatter was the first contestant on the new series of The Restaurant on TV3.
The politician proved himself to be a dab hand in the kitchen – he was awarded four stars for his efforts, drawing from his Jewish heritage to make a chicken broth with matzo balls that completely wowed critics Paolo Tullio, Tom Doorley and Rachel Allen.
As you'd expect, it was a surreal hour of TV. Here are some of the weirder moments.
1. When he joked about "circumcising" a croquette
He meant "make it smaller".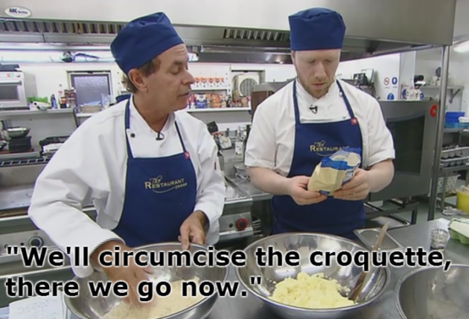 And the men of Ireland shuddered.
2. When he admitted he had 'serious sideburns' at one stage
We just don't feel comfortable with this image.
3. When he got very up close and personal with the dessert chef, Louise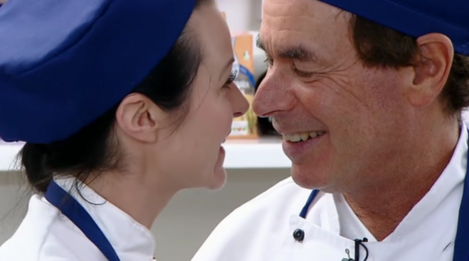 Admittedly, she was scolding him for eating too much cake. But why did they get close to each other? WHY?
4. When a customer assumed the celebrity head chef was a woman…
…And Shatter decided to adopt a high-pitched voice and pronounce: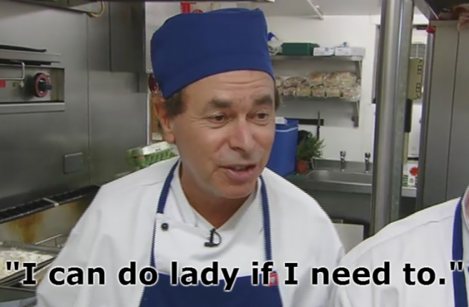 Is this real life?
5. When he told us "It's important one's parts* are interesting"
*FYI, he means 'genitalia'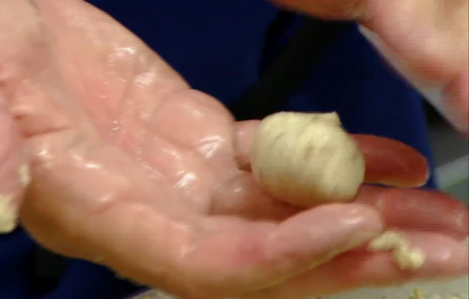 Shatter shaping up some matzo balls.
Again, responding to a customer who couldn't figure out what gender he is.
Good to know, Deputy. Good to know.
6. When he exchanged flirty banter with the starter chef, Gary
Getting cosy with Louise was clearly not enough.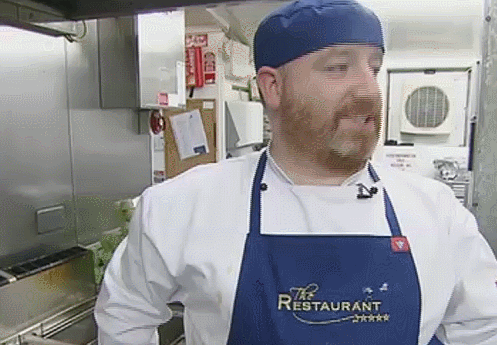 "Your broth is gorgeous. And I think you're gorgeous too, honey."
7. When we learned you can call him Al, apparently (35mins)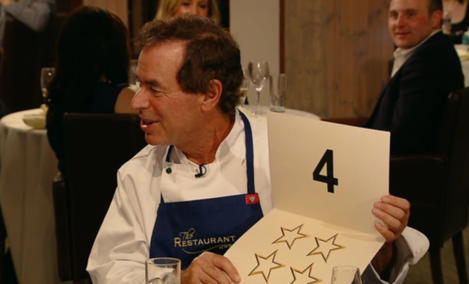 Almost all the chefs did, anyway, and he seemed absolutely delighted about it. Former Minister for Justice, Al Shatter.
The Restaurant is back next Wednesday on TV3 at 9pm – Jackie Lavin is the next celeb to enter the kitchen, with rugby player Andrew Trimble, model Roz Purcell, musician Sharon Shannon and State Pathologist Marie Cassidy (yep) to follow.