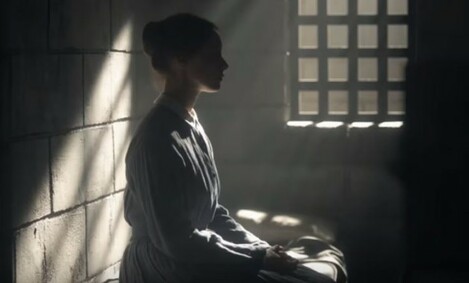 Source: YouTube
THE TELEVISION ADAPTATION of The Handmaid's Tale has been one of the most talked about shows of the 2017.
The show recently concluded its first season leaving a Margaret Atwood-shaped hole in people's lives.
Worry not, though. There's another television show headed our way soon that may pique your interest, courtesy of Netflix.
Introducing Alias Grace.
Based on the 1996 novel of the same name, the series will tell the true story of the 1843 murders of Thoms Kinnear and his housekeeper Nancy Montgomery. Two servants were later convicted of the murders, including Grace Marks, an Irish immigrant.
Marks was just 16 years old when she was convicted of the crime along with an Irish stablehand, James McDermott. McDermott was hanged while Marks was pardoned after 30 years, some of which was spent in an asylum.
The six-part series is slated to debut on Netflix in November and stars Sarah Gadon as the young Grace Marks.
Doing a fairly impressive Nordie accent, it must be said.
Source: Netflix/YouTube
Gadon is a Canadian actress with credits in films like A Dangerous Method and Maps To The Stars. Anna Paquin and Zachary Levi will also star in the series.
Buzz is building already.
Source: Kat Kruger 🦄/Twitter
That's your winter viewing sorted, eh?
DailyEdge is on Snapchat! Tap the button below to add!