EVERY WEEKDAY MORNING, DailyEdge.ie rounds up the best of the day's celebrity dirt from the top to the very bottom.
Comedian Amy Schumer pranked Kim Kardashian and Kanye West at last night's Time 100 Gala by deliberately throwing herself in front of them on the camera. The couple didn't seem best pleased.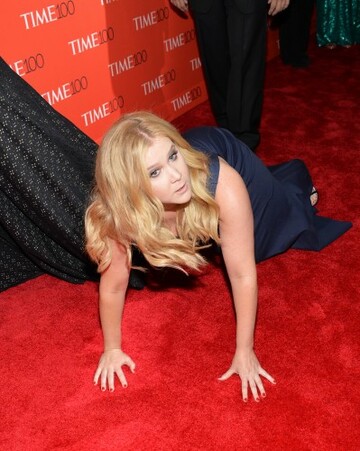 Source: AP/Press Association Images
Schumer had been named as one of Time's Most Influential People alongside Kimye and took the opportunity to upstage them on the red carpet by landing on her hands and knees in front of them.
And while it caused some laughs on the red carpet, Kim and Kanye remained decidedly stoney-faced and walked away.
At least Amy had her fun, though, right?
Source: BralhanDTwo/YouTube
Rihanna is officially the greatest bridesmaid of all-time. The singer was a bridesmaid at her assistant Jennifer Rosales' wedding and, well, just look for yourself.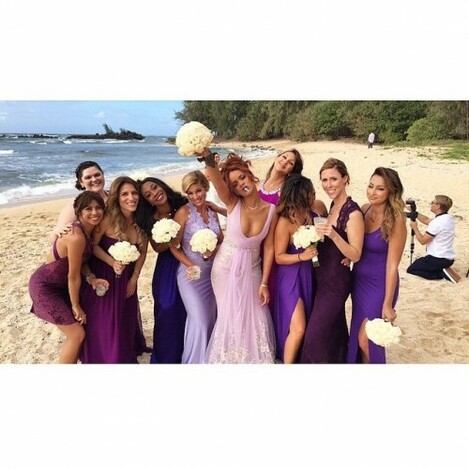 Source: badgalriri
Amazing. (Instagram)
Emma Stone and Andrew Garfield are officially donezo. Rumours had recently surfaced that they were taking a break, but new reports say that Stone ended it with Garfield because he was in "a dark place".
Apparently Garfield was busy preparing to play a 17th century Jesuit in Martin Scorcese's new film and, well, it didn't work out.
He wasn't being the best partner.
That's that then. (US Weekly)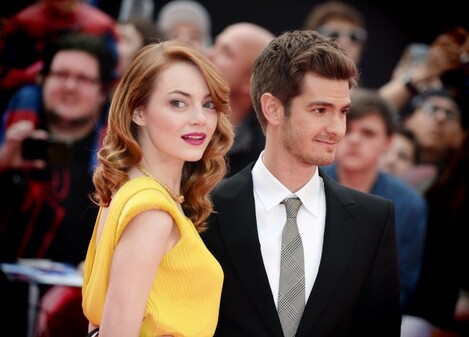 Source: Doug Peters/EMPICS Entertainment
And the rest of the day's dirt…
Cara Delevingne and St. Vincent have apparently split up. RIP, Delevincent.(3AM)
Ronan Keating and his fiancée wear matching hats now. True luv. (Daily Mail)
This photo of Jennifer Aniston and Courteney Cox is <3 (Page Six)
Ben Affleck addressed the controversy surrounding his slave-owning ancestors. (US Weekly)
Jamelia's comments on plus-sized clothing have inspired a massive backlash. (DailyEdge.ie)