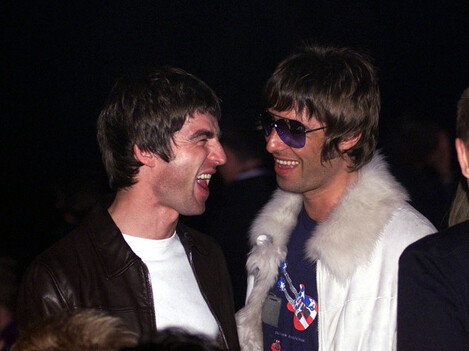 The pair in happier times :') Source: PA Archive/PA Images
THE FEUD BETWEEN the brothers Gallagher has gone on for years, recently resurfacing after Liam slammed Noel for not appearing at a benefit concert for the victims of the Manchester terrorist attack.
If you thought their kids would just roll their eyes at their dads' carry on, you'd be mistaken. Sure, they're having feuds with each other too!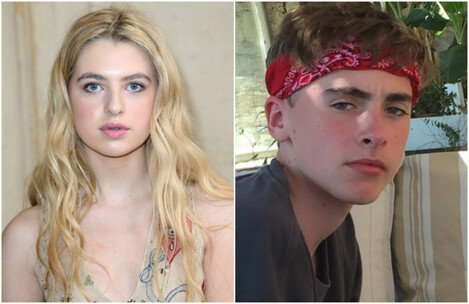 Source: PA Wire/Instagram
Liam's 16-year-old son Gene is not at all pleased that Noel's daughter Anais is working as a model, and took to Twitter to say that she looked like her dad "with a blonde wig on".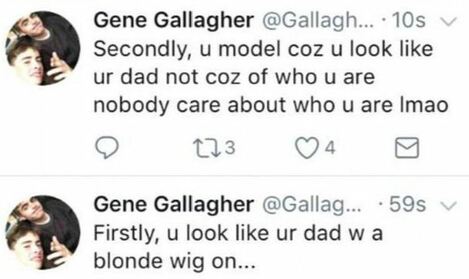 Source: Screengrab via Metro
Ouch. He went on to say that whoever chose Anais as a model for a recent Tommy Hilfiger show "should go to Specsavers" but actually it doesn't matter because he's not into all that celebrity kid posturing anyway.
Sure Gene, sure.
The pair recently started lashing out at each other on social media, with Anais often having a dig at her uncle Liam with his famous 'as you were' catchphrase: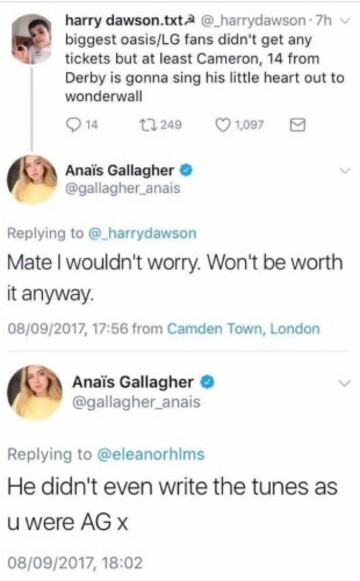 Source: Twitter/@assyouwere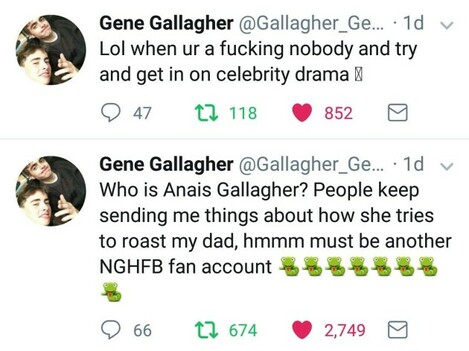 Source: Twitter/@assyouwere
Source: Twitter/@jennpops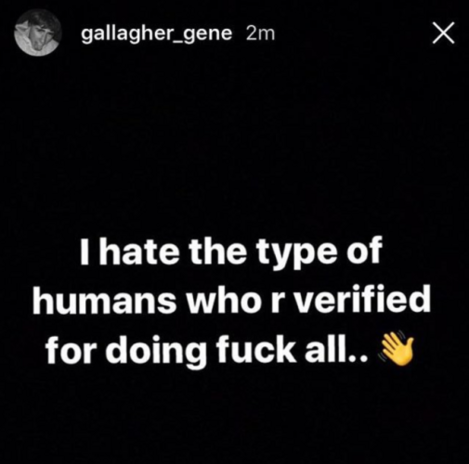 Source: Twitter/@jennpops
But just a few weeks ago they were hanging out, happy as Larry.
This family, man. Can't we all just get along?
DailyEdge is on Snapchat! Tap the button below to add!