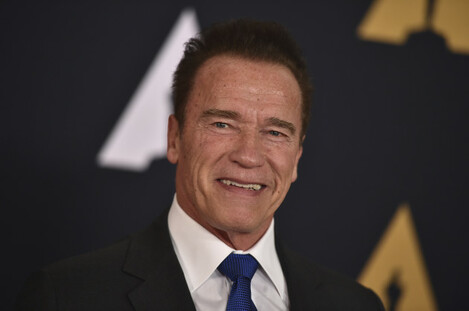 Source: Jordan Strauss/PA Wire
NOTE TO TROLLS out there: Do not try it with Arnold Schwarzenegger.
The Terminator actor is a longtime supporter of the Special Olympics, and is currently in his native country of Austria for the 2017 games.
On Thursday, he shared a clip of himself meeting a few of the "inspiring" athletes on his Facebook page:
https://www.facebook.com/arnold/videos/10155026167371760/
The video was met with an outpouring of support for the athletes – but one fan decided to say that the Olympics are for the "best athletes in the entire world", and allowing people with intellectual disabilities to compete was "doing the opposite".
Arnie took the time to personally respond to the fan, saying: "As stupid and evil as this comment is, I'm not going to delete it or ban you (yet) because it's a teachable moment."
Right now, I guarantee you that these athletes have more courage, compassion, brains, skill – actually more of every positive human quality than you. So take their path – you could learn from them, and try to challenge yourself to give back, to add something to the world.
Or you can stay on your path, and keep being a sad, pitiful, jealous internet troll who adds nothing to the world but mocks anyone who does out of small-minded jealousy. I know what you really want is attention, so let me be clear: If you choose to keep going this way, no one will ever remember you.
Holy crap. Wouldn't you just die if that was you?
The original comment has been deleted along with Schwarzenegger's response, but this screengrab is going viral (and has been retweeted by the man himself):
Don't mess with Arnie. Just don't do it.
DailyEdge is on Snapchat! Tap the button below to add!