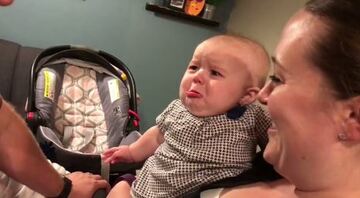 Source: Krissy Hanneken/Facebook
NOBODY'S A FAN of watching their parents shift.
Sure, you're happy that for them and all, but can they not just get a room? 
Someone who really doesn't like watching their parents kiss is this baby girl Ella who is reduced to tears whenever they lock lips in front of her.
Like so.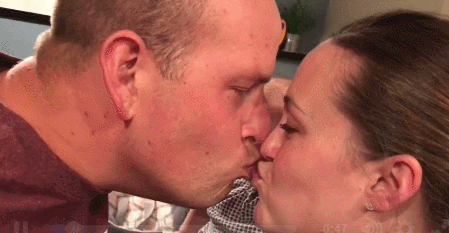 Ella's mother Krissy Hanneken shared a video of her and her husband kissing in front of their daughter on Facebook and wrote, "Our 'always happy' baby girl has a weakness. She gets very sad when her Daddy and Mommy kiss. Apologies for the gratuitous P.D.A but you've got to see this!"
The video has since racked up over 13 million views and with good reason: it's gas.
Source: Matt Hanneken/YouTube
We feel your pain, baby girl.
DailyEdge is on Snapchat! Tap the button below to add!