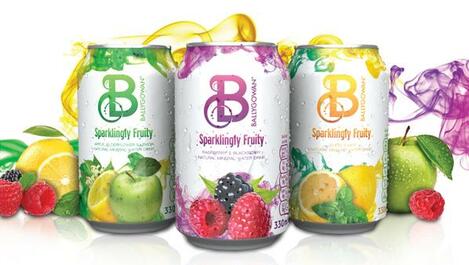 Source: Twitter
BALLYGOWAN – FAMOUS ACROSS the land for its bottled water – are unleashing a new set of drinks on the Irish market.
The 'Sparklingly Fruity' drink is fizzy, fruity water that comes in traditional soft drink cans. Ballygowan calls them 'natural mineral water drinks' and there are three flavours:
Apple,

Elderflower

and Lemon

Raspberry and Blackberry

Lemon and Mint
Like the green version of Coke, the new drinks use stevia leaf extract to keep the levels of sugar down. They are also being touted as a low calorie option – as all three of the flavours have less than 23 calories per can. But given there is nothing quite like this on the Irish fizzy drinks scene, we needed to dig a little deeper.
Source: Twitter
What do they actually taste like?
A DailyEdge.ie round table of testers sat down to give their verdict:
I am a fan of the mint and lemon but it's vital that it's cold. It's very refreshing. They are a bit sweet but like a million times less sweet than most tins so I'm happy. It wouldn't taste as nice from a bottle, at all.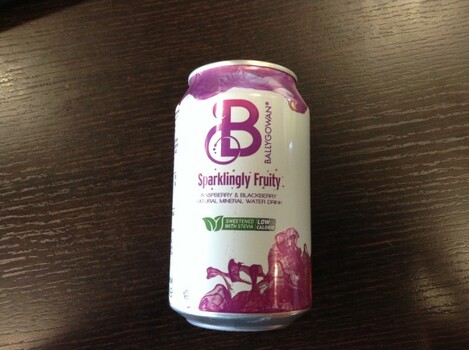 Even though it's a flavoured water, the drinks all have a strong colour to them:
I for one am disappointed that it's not clear, as water should be. How am I supposed to convince myself it's good for me?
The whole concept of drinking fizzy water out of a can certainly made an impression:
I really enjoyed the apple and lemon one - not so much the raspberry. It was nice that it wasn't as sweet as a regular soft drink, it had just more of a fruity flavour to it and having it in the can makes it so much better.
Other uses were quickly dreamed up:
The mint and lemon one tasted like a mojito. It would be an amazing gin mixer.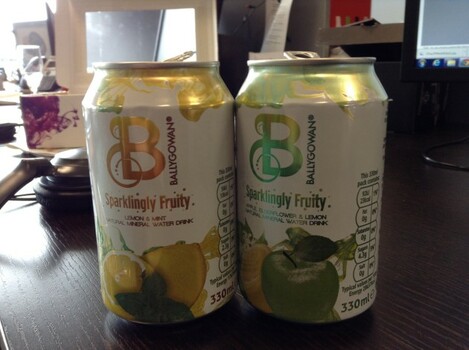 So, the taste tests seem to show that the apple, elderflower and lemon flavour is by far the most popular amongst the esteemed fizzy drink panel:
The raspberry one is far too sweet, kind of like Ribena. No thanks. I really liked the apple and elderflower one, lovely and refreshing. The lemon and mint one tastes like mojito/gin and tonic which is weird enough. I couldn't really see myself drinking that on a regular day.
The fact that they come in cans was a bit of a perk for all:
The

can

element is a bonus, I'll give it that.
If you've come across these new Ballygowan drinks, let us know your thoughts in the comments.