OHIO RESIDENT KATIE Barnett returned from a nice relaxing holiday to find all the locks on her house changed, and her belongings gone.
No, somebody hadn't claimed speedy squatter's rights on her home; a local bank had repossessed the wrong house, and sold all of its contents.
To add insult to injury, it wasn't even Barnett's bank!
According to local news source 10TV the First National Bank in Wellston mistook Barnett's house in McArthur for one across the street which was due for foreclosure. The bank is blaming faulty GPS for the blunder.
When she returned from her two week holiday she had to crawl through a window to find that all her belongings had been sold or thrown away.
The bank has been presented with an $18,000 bill for the lost goods, but has said that it won't be 'paying retail' for Barnett's things.
She says she's been met with "attitude" and sarcasm when she tried to talk to officials there.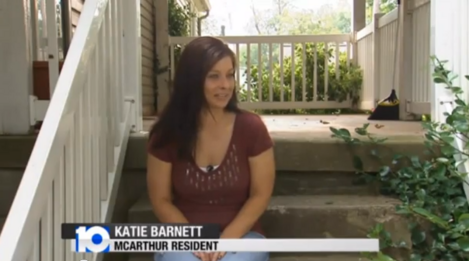 There are now calls for the bank – which has been operating for 14 years in Wellston –  to be boycotted. Those who feel strongly about the incident are also being asked to ring and email the bank directly to tell them to pay up.

YouTube/t44aaab