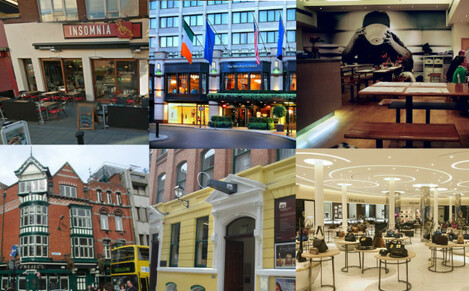 IT'S THE ETERNAL struggle: What do you do when you're in town during the day and desperately need to use the toilet?
You don't want to purchase something extravagant each time for the privilege (although that would help) so you're forced to do some sleuthing around to find somewhere convenient. So, to help you out, here are some of the finest jacks the city has to offer:
1. The IFI
Source: Wikimedia
Location: Eustace Street, Temple Bar.
Anyone who has stepped foot in these toilets proclaim them to be the best the city has to offer. And the fact that it's so central is just an added bonus to the pristine surroundings.
2. The Brown Thomas toilets
Source: Brownthomas
Location: Grafton Street.
A lovely store to browse in, sure, but the toilets are where BTs really serve the public. A guilty pleasure for many shoppers, indeed:
3. Insomnia, Chatham Row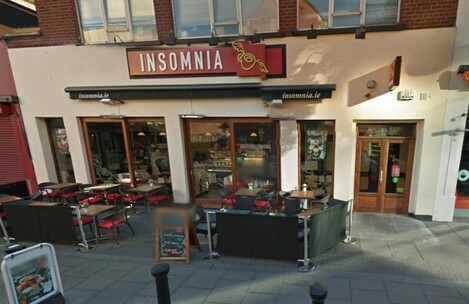 Source: Google Maps
Location: Between Clarendon Street and South William Street, external door.
The main benefit here is that the jacks has its own separate entrance, but purchasing something would be advisable. Still, it has perhaps the best and easiest access for a toilet in the centre of Dublin.
4. O'Neills bar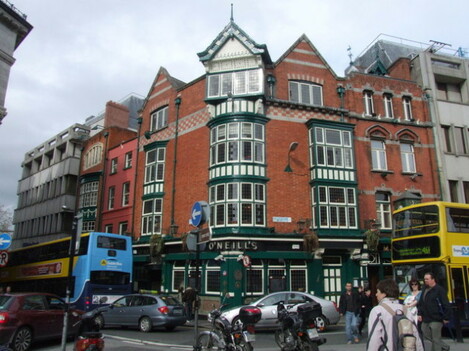 Source: Geograph
Location: Suffolk Street.
The fact that this bar is massive inside and always hopping during the day is the key to its popularity as a toilet stop off. You might even be tempted for a pint while you're there. But the main takeaway is that nobody will ever notice you in its cavernous halls and stairways.
5. McDonald's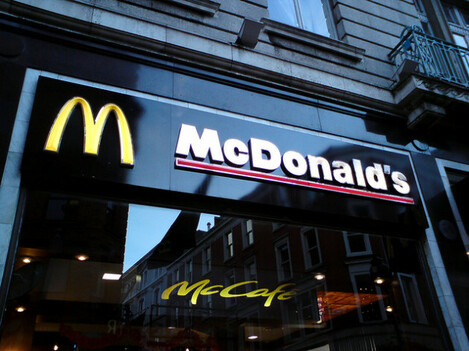 Source: Graftonstreet
Location: Grafton Street, down the back.
The Grafton Street McDonalds is the perfect central spot – and the best of all the Grafton Street fast food joints. Just wander up to the menu, have a look for about a minute and then skulk off behind. You can get an ice cream on your way out as a reward. Win win.
6. Stephen's Green Shopping centre
Location: The top floor of Stephen's Green Shopping Centre.
A controversial jacks amongst the shoppers of Dublin because of the rather audacious 20c charge that is sometimes applied on entrance. Is it worth it? If you're in the shopping centre and absolutely dying, then yes. Yes it it.
7. Trinity Arts Block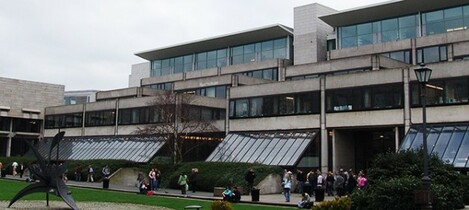 Source: Trinitynews
Location: The Nassau Street entrance to Trinity College
You can do your best Book of Kells tourist impression or try and make it look like you actually go to college there. Either way, you're just cruising in to use the facilities and going on your way again.
8. Burger King O'Connell Street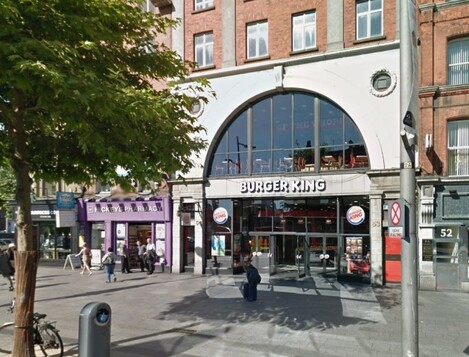 Source: Google Maps
Location: The one closest to O'Connell Bridge, upstairs.
Like McDonald's, the key here is to make it seem like you're going to order something, or give off the nonchalant impression that you are meeting friends upstairs. That area of the city is rather short on accessible toilets without awkward interaction, so this might very well be a last resort you should not turn down.
9. Wagamama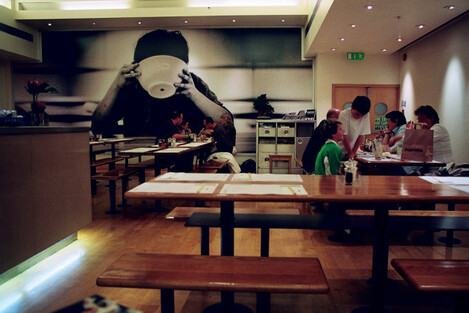 Source: gorriti
Location: South King Street
The hustle and bustle of Wagamama will allow you to breeze through the crowd and straight to a fine facility. It also serves some thoroughly delicious food in a central location, which only adds to its handiness.
10. Busáras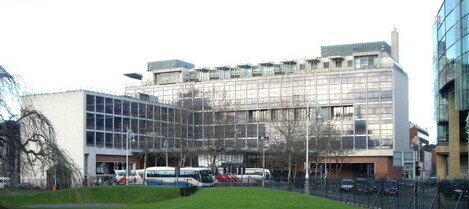 Source: Wikimedia
Location: Store Street, down the stairs.
Perhaps a little grim compared to other more esteemed jacks here – but it shouldn't be discounted. Why? Well, if you're in and around that area of the city you'll be hard pushed to find a more accessible toilet. There is no awkward detective work needed, as you just stroll in and straight down the stairs like any other commuter.
11. The Westbury Hotel
Source: Trvl-media
Location: Just off Grafton Street, up the stairs.
The jewel in the crown of Dublin toilets. This one is slightly trickier to manoeuvre, but if you make it up the stairs the fanciest soaps and hand towels await. It would almost be worth booking a room.