LOVE PASTRIES, but don't know where to satisfy your sweet tooth?
We got you.
1. An enormous cinnamon bun from Simon's Place
The cinnamon bun from Simon's Place is a Dublin institution. Enormous, sticky goodness. And once you have one, you'll wonder how you ever went without having one.
Note: they are only available after 1pm.
2. A croissant from Panem
Source: Panem/Facebook
Like croissants, but find yourself frequently disappointed by Dublin's offering? Suffering from croissennui? Allow Panem to restore your faith in the humble French pastry.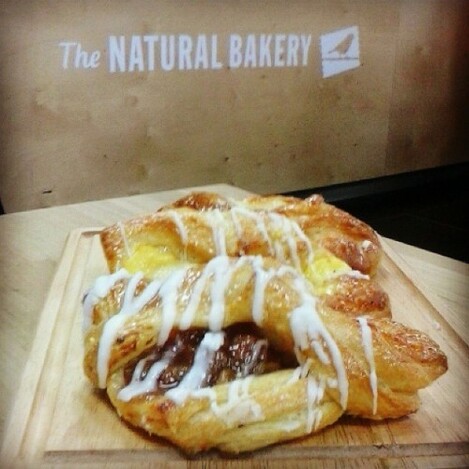 Source: thenaturalbakery
The Natural Bakery has several branches across Dublin now and they all have one thing in common — their pastry game is top-notch. We recommend the decadent apple Danish. Worth it even if you have sticky fingers afterwards.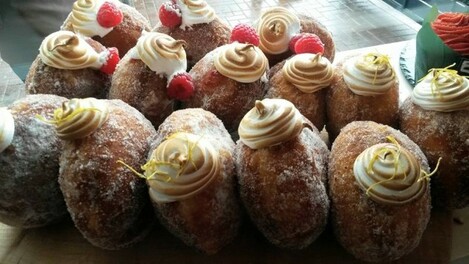 Source: The Woollen Mills/Facebook
The Woollen Mills don't do your standard jam-filled doughnut. Oh no.
They're constantly experimenting and changing things up. Lemon meringue doughnuts? Check. Chocolate doughnuts? Check. Rhubarb and custard? You betcha.
Also worth noting that they do a mean coffee.
Source: SPBuckMulligan/Twitter
Craving a blueberry scone and a pot of tea? Get thee to Queen of Tarts.
Warning: you may be unable to resist buying a slice of cake.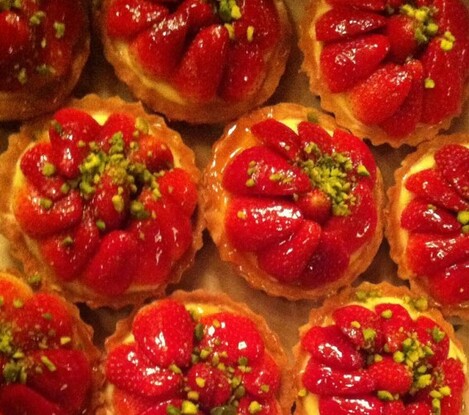 Source: Le Petit Parisien/Facebook
We'll let the picture speak for itself.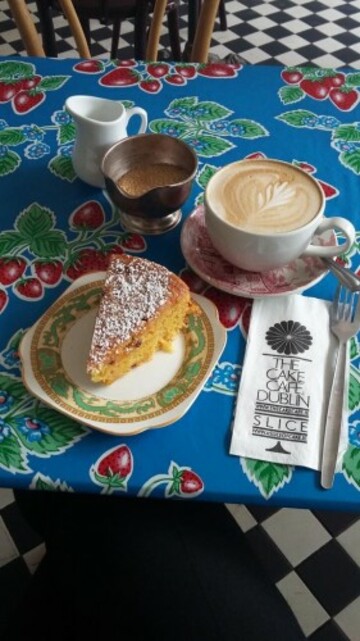 Source: Jo Waller/Twitter
You can't go wrong with any of the offerings in The Cake Café. We have a special fondness for the lemon yoghurt cake, though.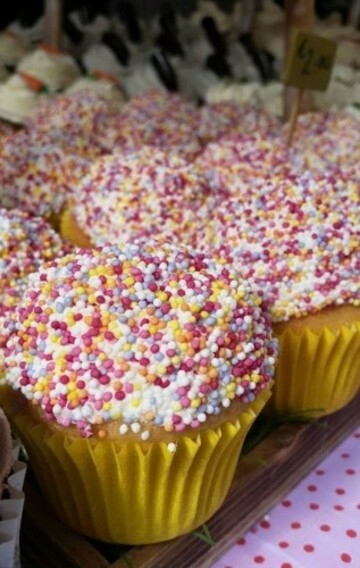 Source: The Cupcake Bloke/Facebook
*smashes face with cupcake*
Source: Sister Sadie/Twitter
You can get it in cinnamon and walnut, or chocolate and hazelnut.
You won't regret either.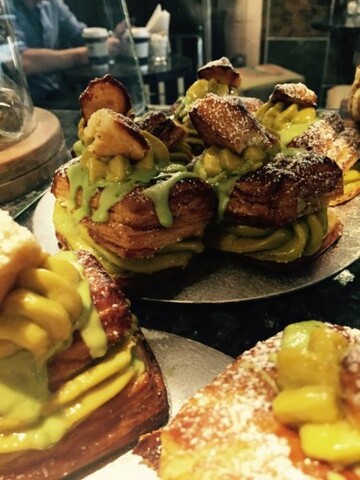 Source: Sasha House Petite/Facebook
Sasha House Petite is keeping the cronut trend alive and tends to experiment a lot. The above creation? A pistachio cronut.
*salivates*
Note: they are only available on Fridays.