BLACK PANTHER HAS been a smashing success since it opened earlier this month.
With a huge $235 million opening weekend in America, Black Panther became only the fifth film to open with more than $200 million, whilst across the Atlantic, it recorded the highest grossing February opening ever in the UK and Ireland.
Source: Marvel Cinematic Universe
It's also been breaking many other firsts: becoming the first of Marvel's 18 blockbuster superhero films to have an African-American director – Ryan Coogler, who also co-wrote the film – and the first to have a black leading character in Chadwick Boseman, who plays Black Panther.
The cast is nearly all African-American and African, featuring big-name stars such as Oscar Winners Lupita Nyong'o and Forest Whitaker and Oscar nominee Daniel Kaluuya, as well as break out actors like Michael B. Jordan.
Man of the moment Kendrick Lamar produced and curated the whole soundtrack too, with the lead single 'All of the Stars' featuring SZA being a serious banger.
Source: KendrickLamarVEVO/YouTube
Michelle Obama even made a rare twitter appearance to congratulate the film on its success and its representation of persons of colour.
Black panther's success matters because for years there's been a pervasive myth in Hollywood that films with a near all black cast or black leads are 'niche' films that don't do well commercially.
The issue of representation gained worldwide traction when the nominees for the 2016 Oscars were announced. There was widespread indignation as it was the second consecutive year that the 20 spots for best actor/actress featured no persons of colour.
The run up to and the night of the Oscars was dominated by the #OscarsSoWhite, leading to some hilarious tweets that helped to bring awareness to the issue.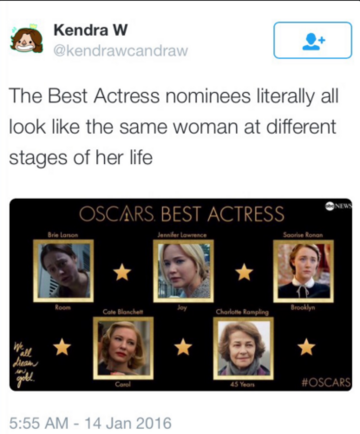 The representation improved last year with 7 nonwhite nominees across the acting board, with Mahershala Ali winning Best Supporting Actor and Viola Davis winning Best Supporting Actress for their respective roles in Moonlight and Fences. Moonlight also won Best Picture, after that unforgettable and painfully awkward mix up with La La Land.
This year, there are 6 nonwhite Oscar nominees for Best Actor/Actress.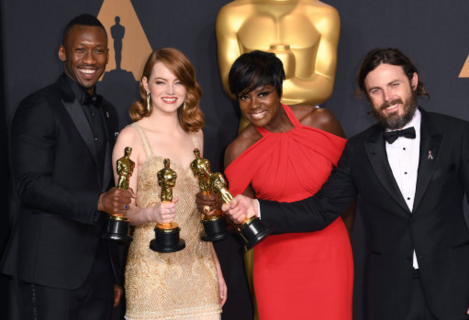 Source: PA Images
The change in diversity of nominees might be the result of the Academy Awards shaking up the diversity of its voting members, as well as the regulations of who is eligible to vote.
In the midst of the #OscarsSoWhite, it emerged that of the eligible voting members of the Academy, 91% were white and 76% were male. Within days, the Academy announced that they would double those the number of minority and female members by 2020.
Previously, you were a voting member for life, but the Academy decided to adopt a controversial rule that allows it to take away voting rights from inactive members.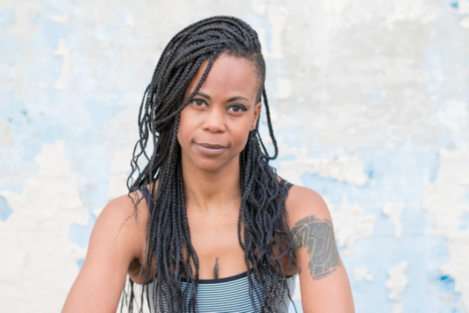 Source: http://everythinggirlslove.com
However, representation behind the camera matters too. Hannah Beachler (pictured above), the Production Designer for Black Panther, spoke recently of the lack of diversity behind the camera, saying:
It's heartbreakingly sad. A couple of years ago, the thought hit me, like, I can't be the only female of color working at this level. That can't possibly be right! But talking to friends of mine and just being on sets, I haven't seen women like me in this kind of position.
Beachler was also the Production Designer behind Beyonce's critically acclaimed music video Lemonade, and movies such as the aforementioned Moonlight and Creed.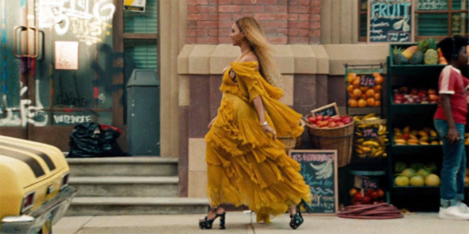 Source: HBO
Black Panther, however, was unique behind the screen for its inclusion of women and persons of colour in leadership roles.
At Marvel's press conference in Hollywood at the beginning of February, director Ryan Coolger gave a special shout out to the involvement of  "brilliant women from start to finish," who worked behind the scenes, name-checking Beachler along with Victoria Alonso (executive producer), Ruth E. Carter (costume designer), Lisa Satriano (first assistant director), and Debbie Berman (co-editor with Michael P. Shawver). He also highlighted Rachel Morrison's work as Cinematographer, who has made history this year by becoming the first woman to be nominated for an Oscar for Best Cinematography.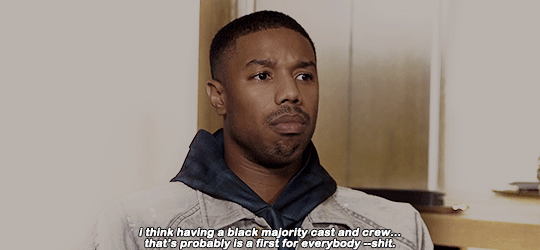 Source: http://reverseracism.tumblr.com/
With the commercial and artistic success of Black Panther, it looks like we could be seeing just the beginning of the changing face of Hollywood, both in front of and behind the cameras.
DailyEdge is on Instagram!