VERY WEEKDAY MORNING, DailyEdge.ie rounds up the best of the day's celebrity dirt from the top to the very bottom.
Even though she missed out on the big award of the night, Beyoncé was still almost the ultimate queen of the Grammys.
Not least because she did this OH MY JAYSUS lean back on her chair.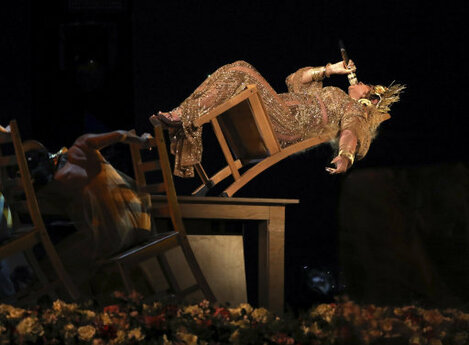 Source: Matt Sayles
Now, obviously there were complicated systems of levers and pulleys keeping her from plunging to peril, but it was impressive nonetheless.
Her performance featured imagery of her daughter Blue Ivy and her mother Tina Knowles.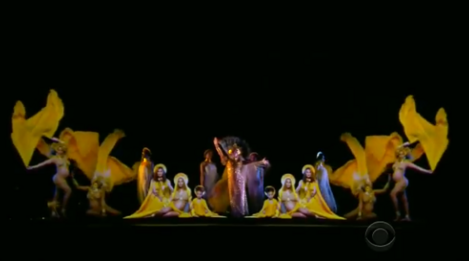 Her outfit and the theme of the performance is thought to be representative of west African iconography:
You wear that crown Beyoncé. You've earned it.
And now, to Blue Ivy, the true star of the night. 
She was wearing a three grand Gucci suit that Prince would have been proud of.
She decided to add her star power to the otherwise slightly cringey Carpool Karaoke.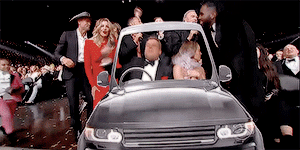 This photo should be captioned: "Thank you for blessing us with your presence tiny idol. Please, touch our unworthy skin. Stop singing, Neil Diamond. Blue is here". Or something similar.
And she was generally just delighted to be there.
Meanwhile, who allowed this? 
Truly it is a bountiful morning in the world of celebs for last night we also had the Bafta awards.
Emma Stone referenced Brexit and Trump (Buzzfeed), Burberry confused Dav Patel and Riz Ahmed on Twitter (Daily Mail) and Viola Davis, glorious in blue, spoke of her skepticism about this year's Oscars lineup and #OscarsSoWhite (The Guardian).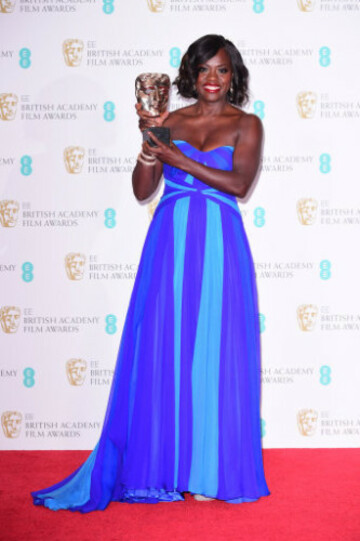 Source: Ian West
Jamie Dornan was there too, so here's a picture of him in his tux, which is only right and good. Wife Amelia Warner is also wearing the hell out of that dress.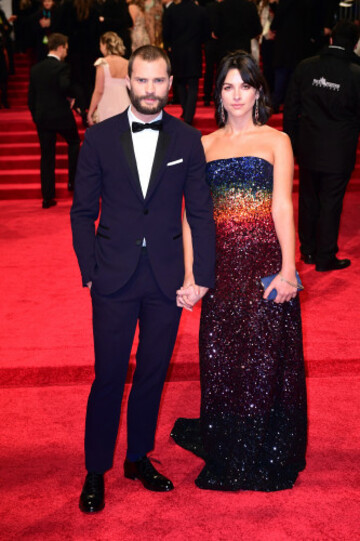 Source: Ian West
And the rest of the day's celebrity dirt