DON'T START ON these female celebrities. They won't take kindly to it.
Source: AP/Press Association Images
1. Pink
Popstar Pink, wasn't impressed with the online reaction to a dress she wore to the John Wayne 30th Annual Odyssey Ball this year. She tweeted a series of photos in response to the hate, each as good as the last.
2. Ronda Rousey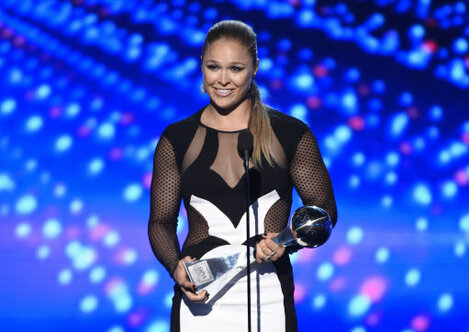 Source: AP/Press Association Images
When accused of having a 'masculine' body, MMA fighter Ronda Rousey had this to say:
Listen, just because my body was developed for a purpose other than fucking millionaires doesn't mean it's masculine. I think it's femininely badass as fuck because there's not a single muscle on my body that isn't for a purpose because I'm not a do nothing bitch.
3. Amy Schumer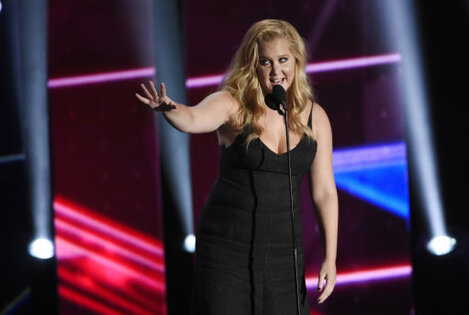 Source: AP/Press Association Images
Actress and comedian Amy Schumer hit back at a film critic who said "there's no way she'd be an object of heated romantic interest in the real world" with the best possible shade.
When asked what she thought of the comments by USA Today, Amy simply said "Honestly, from the bottom of my heart, I could not care less".
She then posted this photo to Instagram, with the caption:
Loving your feedback on my appearance. Am I ok now?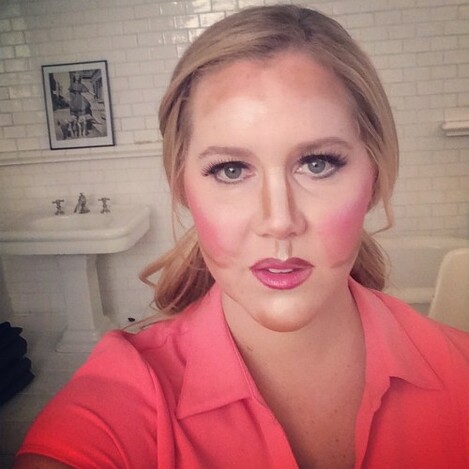 Source: amyschumer
4. Lena Dunham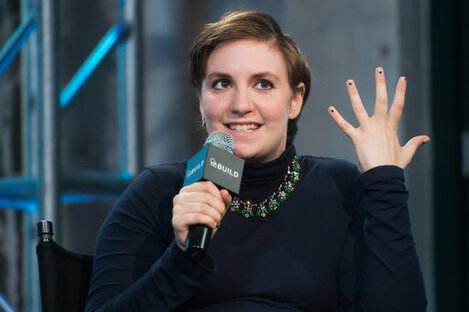 Source: AP/Press Association Images
The writer and actress is probably one of the biggest target for trolls online taunting her about her body. She posted a photo of herself on Instagram wearing nothing but her boyfriend's boxers and attracted a ton of abuse. She later deleted it, but for a reason she explained in length.
I just deleted a pic of me in my boyfriend's underwear. Just an FYI, I don't delete because I'm ashamed of my body- I delete because certain pics become hot beds for negativity. You think I want a teenager visiting my page and seeing a zillion comments about how fat I am? No, because that is hurtful to any person struggling, comparing, contrasting.
5. Ariana Grande
Source: AP/Press Association Images
When the actress was called a 'stick', she had this to say.
6. Gabourey Sidibe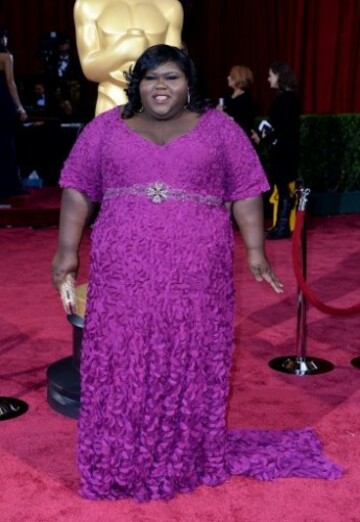 Source: Doug Peters/EMPICS Entertainment
The Precious actress responded to people fat-shaming her after an appearance on the Golden Globes 2014 red carpet by tweeting the most perfect response in the history of perfect responses.
7. Alyssa Milano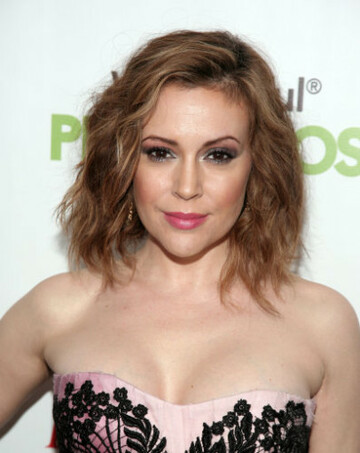 Source: AP/Press Association Images
Comedian Jay Mohr took it upon himself to comment on the actress' weight, saying:
It seems like she had a baby and said, I don't really give a shit.
She took to Twitter to reply:
Shade. Jay apologised soon after.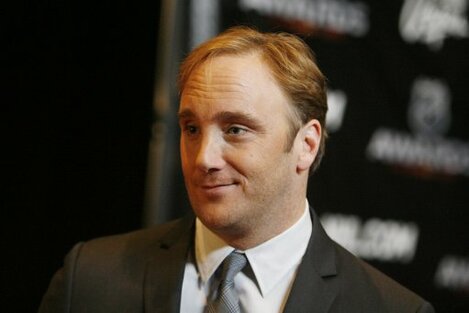 Oil painting, Jay Mohr Source: AP/Press Association Images
8. Lady Gaga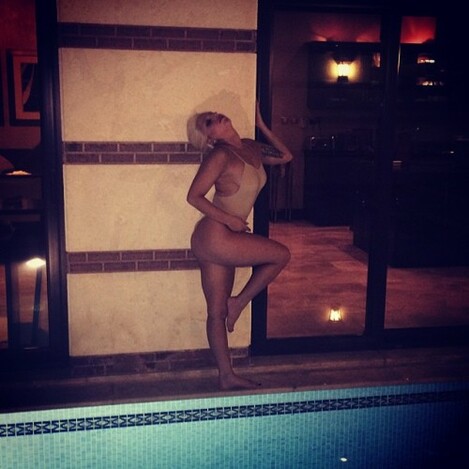 Source: ladygaga
When Lady Gaga posted this photo to Instagram she was accused on 'gaining weight'.
Her reply?
9. Jennifer Lawrence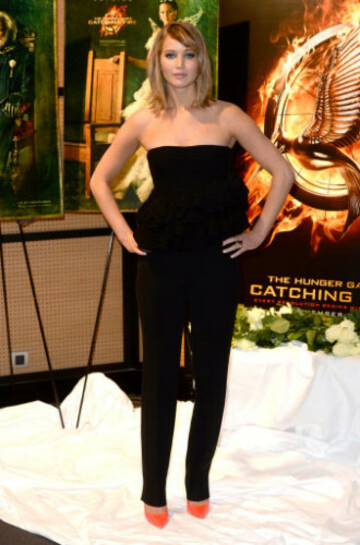 When people in the industry tried to shame Lawrence into losing weight she was having NONE OF IT. She told Harper's Bazaar:
Somebody told me I was fat, that I was going to get fired if I didn't lose a certain amount of weight. They brought in pictures of me where I was basically naked, and told me to use them as motivation for my diet. If anybody even tries to whisper the word 'diet,' I'm like, You can go fuck yourself.
10. Sarah Millican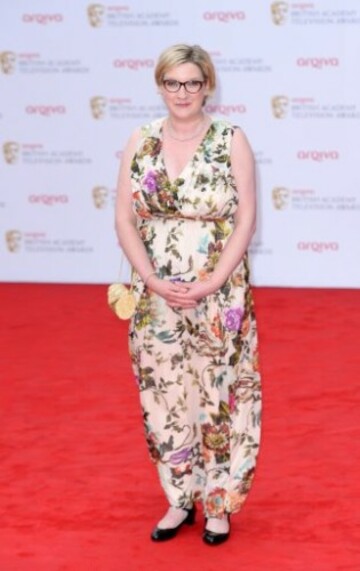 Source: PA Archive/Press Association Images
Comedian Sarah Millican had to endure a rake of abuse about the dress she wore to the BAFTA awards but wrote an excellent comeback in the Radio Times, saying "I'm sorry. I thought I had been invited to such an illustrious event because I am good at my job".
11. Melissa McCarthy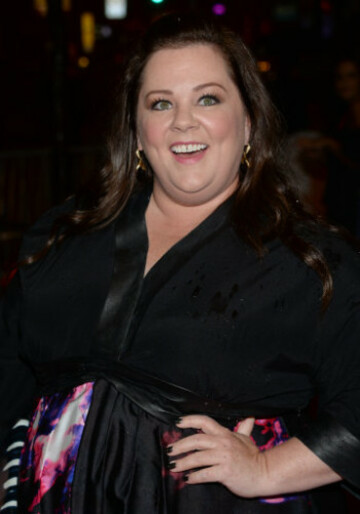 Source: AP/Press Association Images
The funnywoman was described by writer Max Reed as tractor-sized, and "a gimmick comedian who has devoted her short career to being obese and obnoxious with equal success" but McCarthy couldn't have cared less. She told the New York Times
I just thought, that's someone who's in a really bad spot, and I am in such a happy spot. I laugh my head off every day with my husband and my kids who are mooning me and singing me songs.