IT'S FRIDAY, GIVE us booze. Snub the pub and stay warm, you can make this lot at home.
1. Bourbon spiked white hot chocolate
Devine. White chocolate, bourbon, whipped cream and caramel. What more could you ever want? Recipe here.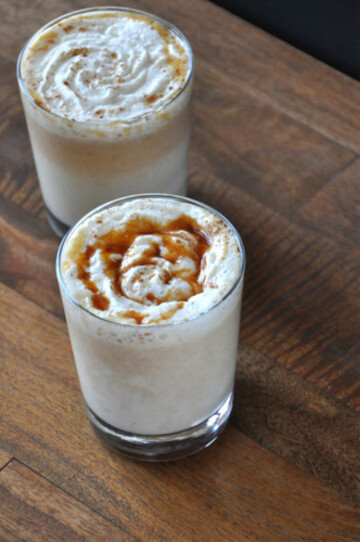 Source: Minimalistbaker
2. Spiced Irish Coffee
Source: Food.com
Take your regular Irish coffee, and cover it in pumpkin spice. Sound a bit gack? It's not, trust us. It's like a hug in a mug. Recipe here.
3. Buttered hot hazelnut whiskey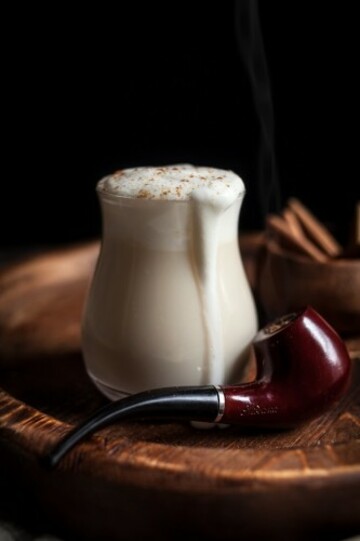 Source: adventures-in-cooking
We're not doctors, but we bet this would cure any semblance of winter blues. Recipe here.
4. Kahlua hot chocolate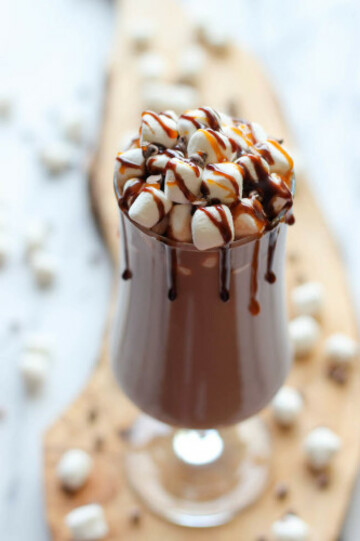 This only takes about five minutes to make, but the warmth will last you all night. Especially if you have ten. Recipe here.
5. Hot apple ginger toddy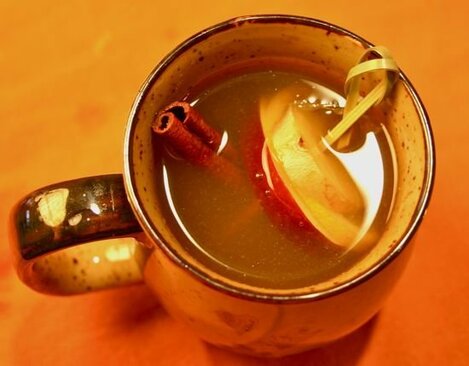 Source: Nora Maynard
The classic hot toddy, but with added apple cider and ginger. Because you can get a hot toddy in any pub. Recipe here.
6. Coconut rum spiked s'more hot chocolate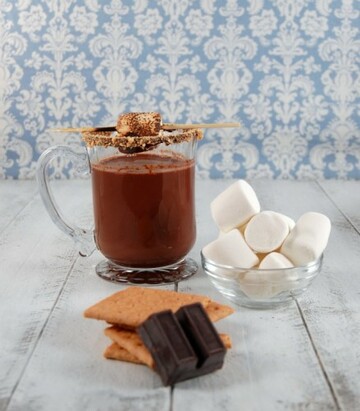 Source: margaritasintherain
This is definitely one to make on a typical miserable Friday night. Get your snuggy on and onto the sofa with you. Sweet, hot, chocolate booze. Recipe here.
7. Warm apple pie cocktail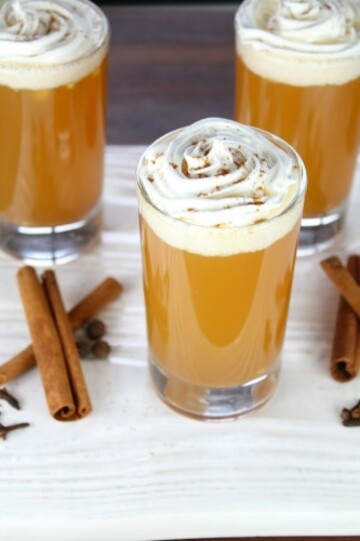 Source: Missinthekitchen
Just liking drinking nan's famous apple pie… with added booze. Recipe here.