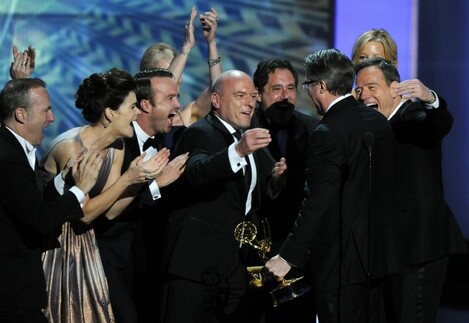 The cast celebrate their win for Outstanding Drama Series at the Emmys this month. Source: AP/Press Association Images
LAST NIGHT BROUGHT the last ever episode of Breaking Bad, after five years and five seasons. Its stars wanted to say goodbye. Here's how they did it.
(There are no spoilers in this post.)
Walt:
Jesse:

Hank:
Walt Jr: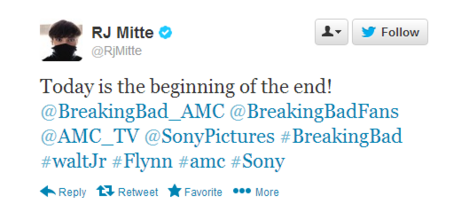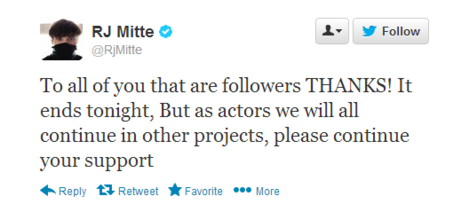 Marie:


Steve Gomez: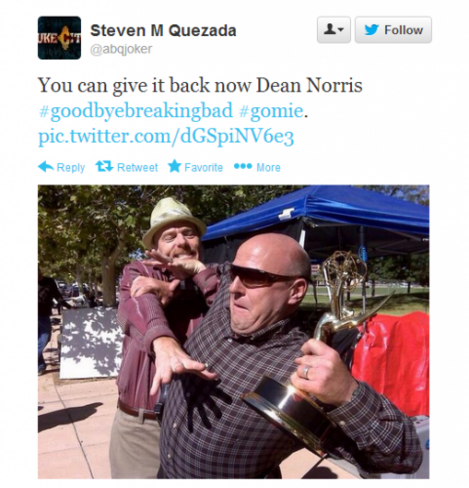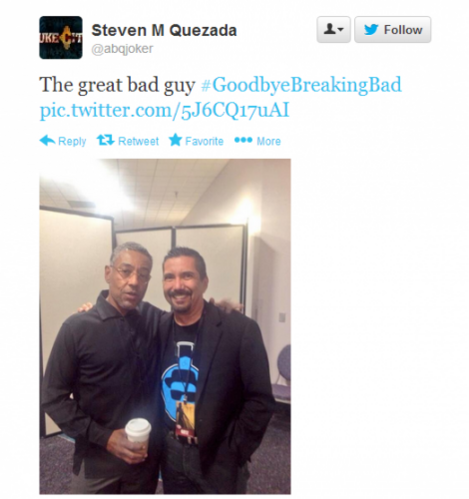 We'll have full coverage of the finale shortly. Please be a decent person and don't post any spoilers in the comments.
h/t Mashable