IT'S A HISTORIC day for Ireland. It looks like the Eighth Amendment is going to be repealed.
While the good news of various constituency votes keep flooding in, it was important that RTE chose a suitable person to anchor them all.
Who is that person? Brian Dobson, of course.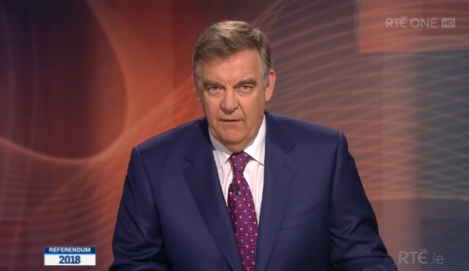 Source: RTE
Dobbo made his big return to RTÉ this morning, after stepping aside from his Six One role after 21 years. Dobson left the role in October of last year, but can now be heard on Morning Ireland.
We missed his face though, and it seems strangely apt that he'd be delivering the news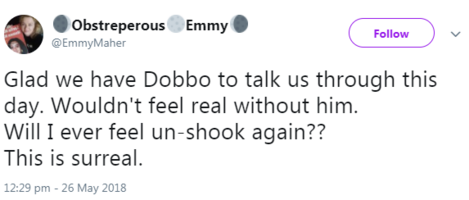 Source: RTE
DOBBO IS BACK!!! pic.twitter.com/QevM2CmsSG

— Dylan Carrig (@DylanCarrig) 26 May 2018

Ah Dobbo, we never knew how much we missed you. Now to convince Anne Doyle to come back for a day.
DailyEdge is on Instagram!