ALL'S WELL THAT ends well, eh?
Things are looking a bit rosier in the garden where Brian McFadden and ex-wife Vogue Williams are concerned.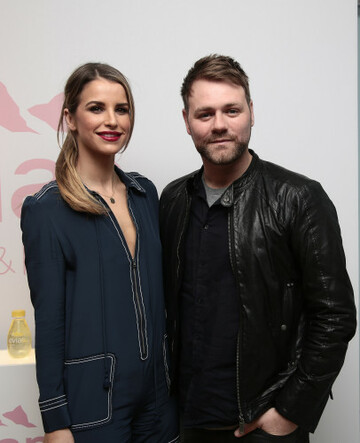 Source: Richard Gray
In a new interview, the former Westlife star said he is "delighted" the DJ and model is expecting with former Made In Chelsea star Spencer Matthews – a turning of the other cheek, given he'd previously said it was "pointless" staying friends with her.
Well, actually he stands by that bit. But anyway! He told Closer Magazine:
I don't speak to Vogue any more either. It's pointless. She's married now and is having a baby."
(Which is kind of fair, to be honest).
I am delighted for her and I hope she has a lovely family. [Spencer] is a great guy."
There you have it folks! The Brian McFadden Seal Of Approval.
Although he's happy for the pair, he admitted that he misses Winston, the dog he once shared with Vogue.
He said: "Not getting to see the dog is the worst part of it. Winston was my best mate and we wouldn't leave each other's sides.
Vogue and I were sharing the dog but that didn't make sense any more and Danielle [Parkinson, his girlfriend] is allergic to dogs, so I gave him back to Vogue."
DailyEdge is on Instagram!