YESTERDAY MAY HAVE been a long day for Kate Middleton but it was an even longer one for newspaper editors who had to wait and see if the royal baby would arrive in time for their first editions.
In the end, everything went smoothly: the boy was born at 4.24pm in the Lindo Wing of St Mary's Hospital in London, where Prince William was born in 1982. Kensington Palace said the baby's name will be announced "in due course".
Predictably, all of the British front pages went big on the birth: The Sun even temporarily changed its name to The Son in a moment of sub-editing smartness. The Independent, which is traditionally more republican than most other papers, used a photograph from outside Buckingham Palace but led with a main story about Prime Minister David Cameron's attempt to crack down on internet porn – the only paper not to give over most or all of its front page to the new arrival.
The lack of any pictures yet of the new child or of the Duke or Duchess of Cambridge at the hospital meant the papers had to be  a little more imaginative in their front pages, with some using old pictures of the couple, some using photos of the official announcement of the birth, and one opting for a photo of Prince Charles looking excited.
Here's how they looked.
The Sun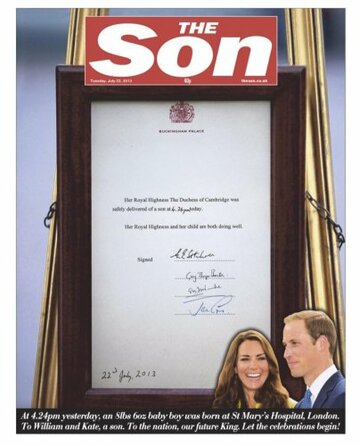 The Times
The Mirror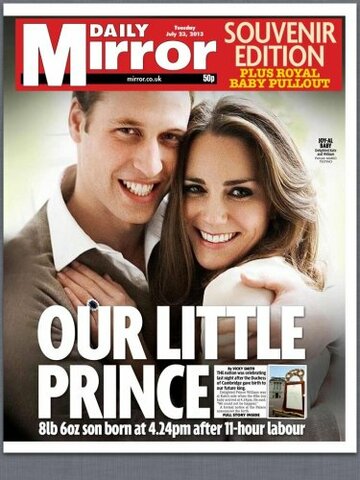 The Guardian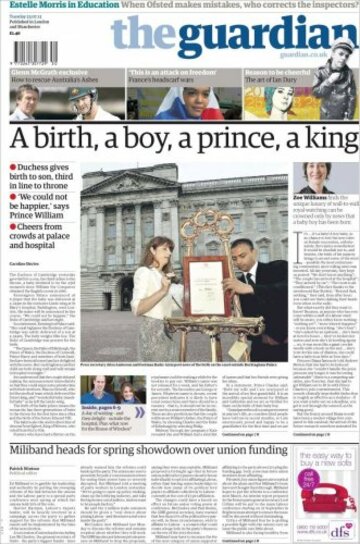 The Telegraph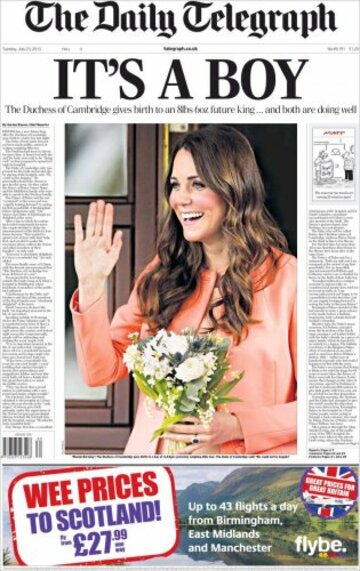 The Independent
The I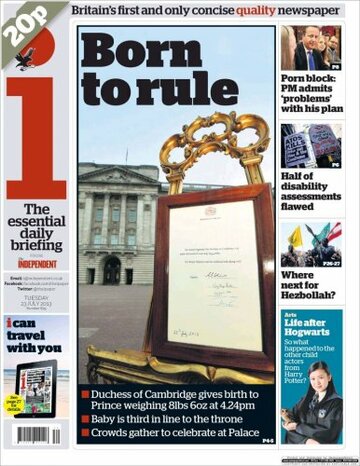 The Star
Daily Express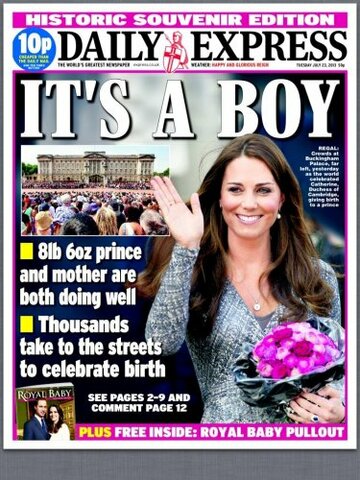 Daily Mail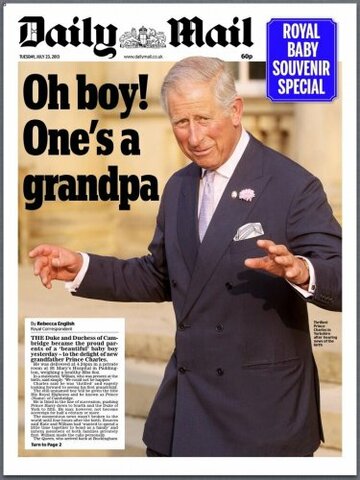 The Scotsman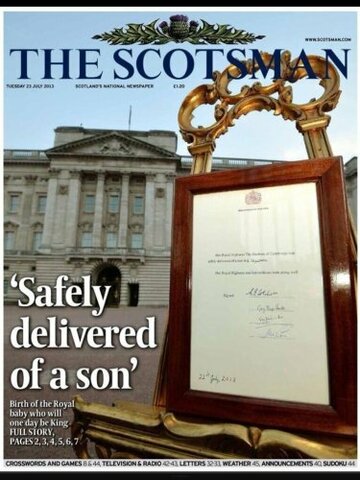 (Images: @hendopolis/Kiosko.net)
And just in case you missed it, here's the rather surreal moment when a town crier stood outside St Mary's Hospital and announced the birth of the baby.
(Video: CNN/YouTube)