SHE CAME, SHE sang, she cornered Kirk.
Source: UPI/PA Images
Yep, Ms Britney Jean Spears played Dublin's 3Arena last night.
And while Britney's singing (or lack thereof depending on who you believe) and dancing (nonstop by all accounts) is one discussion point, Kirk emerged as the real star of the show.
So, who is this Kirk we speak of?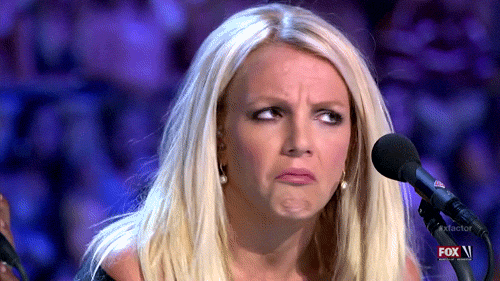 Oh, just your standard concert-goer, who was brought on stage by Britney at last night's Dublin gig and then led around on a dog leash by none other than the Princess of Pop.
We know, we know; if ever there was a story to tell the grandkids.
Handpicked by the woman herself ahead of Freakshow, Kirk was invited on stage and then paraded in front of thousands of half baffled/ half delighted fans.
And he did such a good job, even Britney herself didn't want to see him go.
😍 @britneyspears will never not be the cutest. "He smells lovely!" #pieceofme #dublin pic.twitter.com/50BP9lF0z5

— Ryan Love (@RyanJL) August 21, 2018
Before exiting stage left, Britney had a quick chat with her new co-star.
You smell wonderful. My goodness. I want you to stay up here with me.
And then like your classic Southern Belle, she remembered her manners and thought it probably best she find out his name after having, you know, walked him like a dog.
What is your name? Kirk? Everybody, give it up for Kirk!
And they did.
Sorry but Britney Spears just pulled a man out of the crowd, put a harness and lead on him and WALKED him across the stage like a dog. My hero. #britneydublin

— Ciara Dunne (@Ciarabelles) August 20, 2018
A highlight of my life will be Britney Spears speaking to the Dublin crowd in a British accent whilst dragging some Irish lad called Kirk around on a dog lead #PieceofMeTour

— NIAMH🔮 (@NiamhTumbles) August 20, 2018
Britney concert: Serious stamina. Didn't sing live once. Average dancer. Spoke once in a VERY British accent. Brought some lad on stage, put a harness and a lead on him & whipped him. Entertaining but bizarre! 😂😂 pic.twitter.com/U3n3SzDGyD

— Aislinn O'Toole (@AislinnOT) August 20, 2018
Never change, Brit.
And Kirk? You played a blinder.
Source: FeimLive/YouTube
DailyEdge is on Instagram!