The Boss live at the RDS in 2008 Source: PA Archive/Press Association Images
IF REPORTS TODAY are to be believed, Bruce Springsteen is set to announce two gigs in Croke Park this summer.
He last played Dublin in the RDS in 2012, returning to Kilkenny, Limerick and Cork in 2013.
A Springsteen gig in Ireland is something to behold, with fans returning again and again to see The Boss in action.
Here are some of the memorable moments from those shows down through the years.
Singing Waiting on a Sunny Day with a 6-year-old girl in Dublin
Sophie Sutton from Leopardstown was the lucky gal.
Source: Will Cunningham/YouTube
Watch it on YouTube
Slane Castle, 1985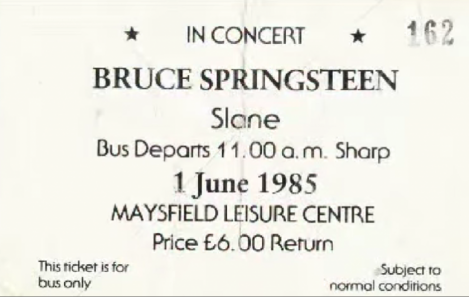 The whole gig is here:
Source: cowboycountryjohnny/YouTube
Watch it on YouTube
If I Should Fall Behind, Live in Dublin
Recorded in November 2006 in The (then) Point Theatre.
Source: RumbleDoll87/YouTube
Watch it on YouTube
This 15-minute fan-made short about his 2013 Limerick gig
Source: badlandso73/YouTube
Watch in on YouTube
It could be you! Kilkenny, 2013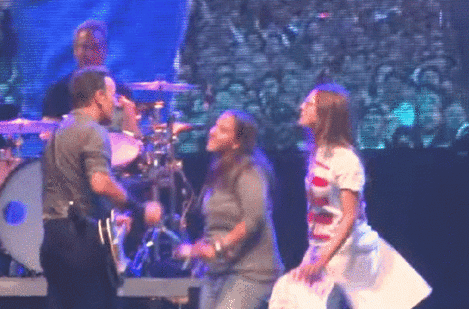 Source: Juan Saavedra/YouTube
Watch on YouTube
The Fields of Athenry at the RDS, 2009
Source: kennyu272/YouTube