EARLIER THIS YEAR, Bulmers Ireland sent out a tantalising tweet about a cider slush puppie that got everyone drooling with anticipation.
The only problem was, it was sent on April 1. Still, everyone was hooked. Behold:
The reaction to the very idea of a Bulmers slush puppie was ridiculously enthusiastic. People knew it was an April Fools' – but they didn't care. Such was the allure of a cider slushie on a hot day.
So, here's how to make one for yourself
Source: flickr
The Real Kitchen & Beyond food blog has a simple recipe to get you started. To make one, you'll need:
A bottle of cider 

About 60ml of whiskey

Three cups of ice

Some cinnamon 
You blend the cider, whiskey, and ice together to form your slushie - and then you add the cinnamon on top. Simple, and perfect for the summer.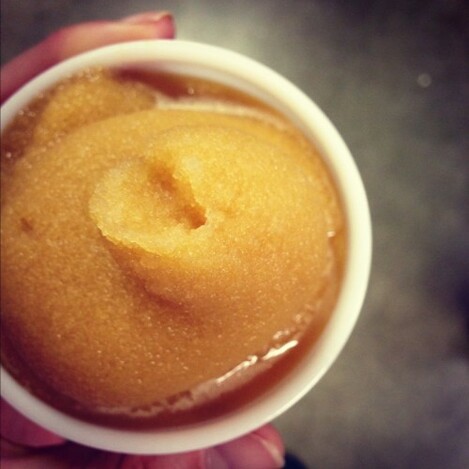 Source: Doingindy
Over on the Clean & Scentsible blog, they also use a similar recipe – but instead freeze the cider by itself before adding it to the blender like so:
Just place the cider in a large Ziploc baggie and freeze it. When you are ready to blend up your slushie, run the bag under some warm water until you are able to break up the cider into fairly small chunks.  Then just add to it to your blender and mix it up!
So now. We can make cider slush puppies a summer reality and finally take away the disappointment of that April Fools' gag.
Enjoy.