WE KNOW HOW you feel. It's Monday, you have the whole week looming ahead, and you have a lot on your plate.
So do like we do here in TheJournal.ie HQ and get stuck into a serious debate on one of life's most pressing issues.
Possibly.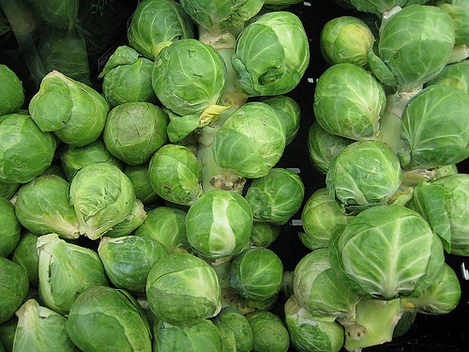 (krgjumper/Flickr/Creative Commons)
This week: For some they're a Christmas tradition, for others they're the Grinch-y vegetable that steals the taste of Christmas dinner.
Some look forward all year for a time to eat small balls of cabbage without fear of judgement and others think about feeding them to the dog, stopping only because they feel it's too cruel.
But despite the antipathy they raise, Brussels sprouts are a staple of the Irish Christmas diet and the festive period marks their busiest sales period.
So the question: Will you be eating Brussels sprouts this Christmas Day?

Poll Results:
No. I would rather eat from the bin.
(2136)
I will be guilted into taking some and may eat one.
(859)
Yes. They're a delicious tradition.
(789)
I'll push them around the plate before dumping them.
(377)
I will only eat sprouts. Because I only eat sprouts. Ever.
(204)