AS DR CHRISTINE Blasey Ford testified before the Senate Judiciary Committee this afternoon, social media was awash with posts pertaining to the high-profile case.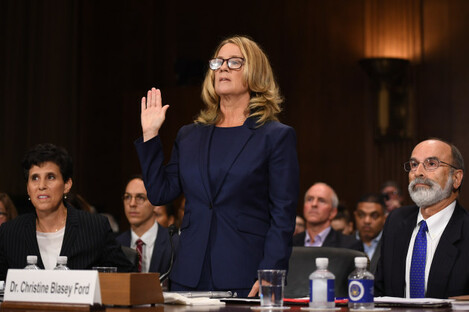 Source: DPA/PA Images
Dr Blasey Ford has accused President Trump's nominee to the Supreme Court, Brett Kavanaugh, of sexual assault in an incident which dates back to the 1980s, when she was 15 and Kavanaugh was 17.
Dr Blasey Ford has been lauded for the strength, dignity and composure she has shown while detailing an incident which she alleges took place while both parties were high school students.
In her own display of courage and empathy, actress, Busy Philipps, took to Instagram this afternoon to reveal that she has been raped as a teenager, and said she 'can't imagine what Dr. Ford is feeling right now'.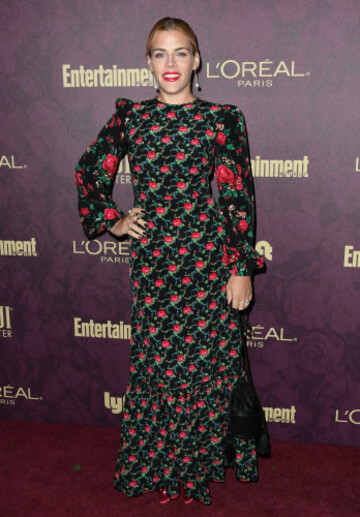 Source: Birdie Thompson
Sharing a photograph of herself at the age of 14, Busy wrote:
This is me at 14. The age I was raped. It's taken me 25 years to say those words.
The actress, who rose to fame at 18 for her roles in Freaks and Geeks and Dawson's Creek, told her followers it has taken a quarter of a century for her to tell her family of the incident.
I wrote about it in my book. I finally told my parents and sister about it 4 months ago.
Lending her support to Dr Ford, Busy admitted that she was scared to post her message and concluded with the words:
Today is the day we are silent no more. All of us. I'm scared to post this. I can't imagine what Dr. Ford is feeling right now.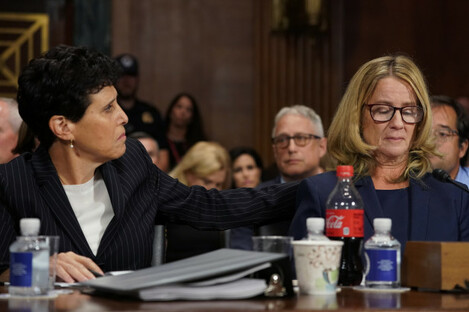 Source: UPI/PA Images
Busy's post has racked up tens of thousands of likes in mere minutes, with social media users thanking her for speaking her truth.
Thank you for your courage. We love you.
I hear you. I believe you. Stand strong beautiful!
You did not make a mistake by sharing. Thank you.
DailyEdge is on Instagram!