BYE FELIPE IS a new Instagram account that collects the most terrible men on Tinder, and other dating sites.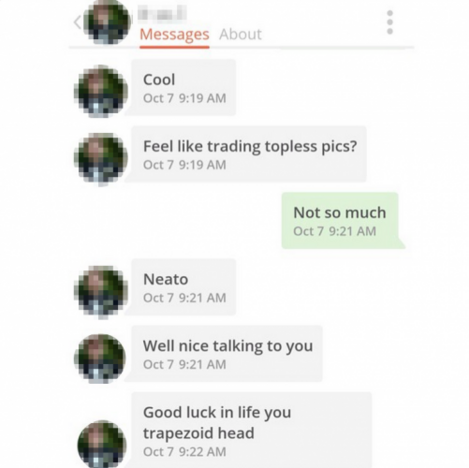 Source: byefelipe
It was set up by Alexandra Tweten just three weeks ago, but already has more than 75,000 followers.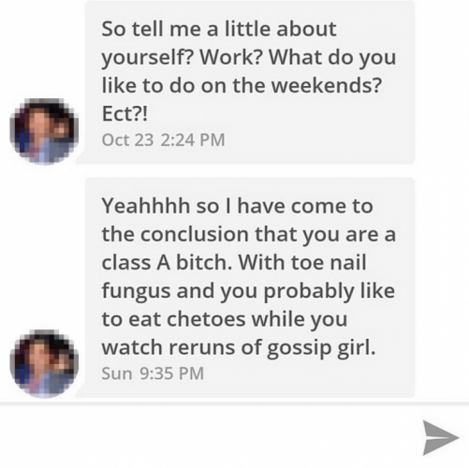 Source: byefelipe
Treten said her aim is to "compile harassing and hostile messages men send to women after being rejected or ignored". She wrote in a post on Ms magazine's blog:
Since creating Bye Felipe, it has become apparent that a standard trajectory of discourse with men online is this: Man hits on woman, woman rejects or ignores him, man lashes out with insults or even threats.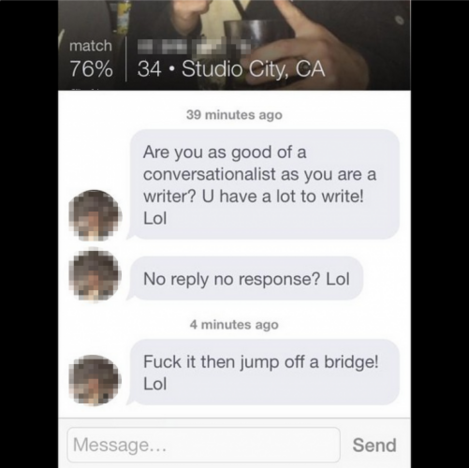 Source: byefelipe
Treten wrote that she "uses humour to take away some of the power these insults may carry".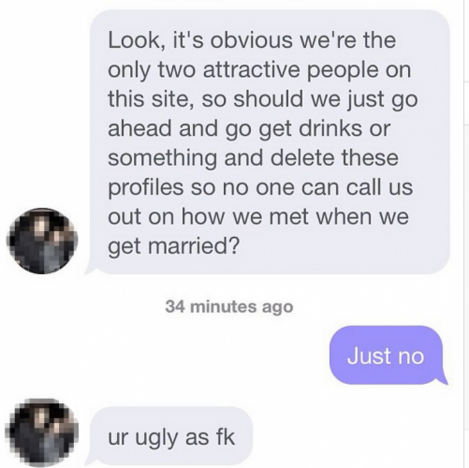 Source: byefelipe
She has also turned 'Bye Felipe' into part of the lexicon, for use – according to Urban Dictionary – when "a male says he's leaving and you could really give two shits that they are".
It seems to be working: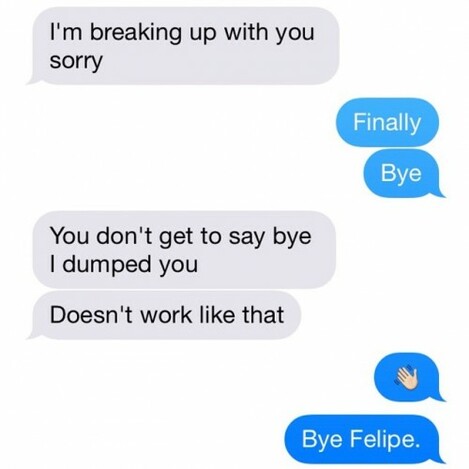 Source: byefelipe
Bye Felipe is on Instagram here.