INITIALLY, IT SEEMED like Kylie Jenner's baby reveal had everything you would expect of a Kardashian / Jenner announcement.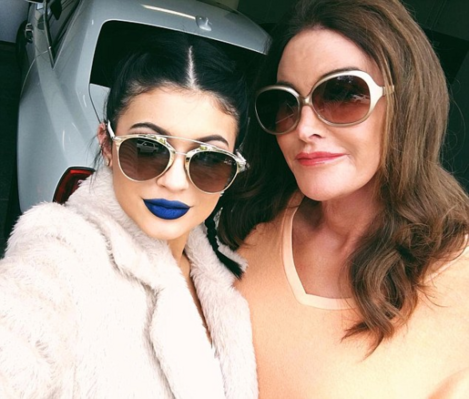 Source: Instagram
An emotional throwback, touching tributes, talk of journeys, and more silk pyjamas than you could shake a stick at; so far, so standard.
But once the warm glow dissipated somewhat, fans of the 20-year-old reality star realised that someone was missing from the 11-minute video, which documented her nine-month journey to motherhood, and that person was Kylie's father, Caitlyn.
Over the course of nine months worth of footage, Caitlyn was nowhere to be seen, and reports confirmed that the reality star and former Olympian was in Dublin when her youngest daughter went into labour on February 1.
Unsurprisingly, Twitter was only dying to discuss the implications of Caitlyn's absence, but before a proper investigation could be launched, Caitlyn paid tribute to her baby granddaughter on Instagram.
Sharing a photo of Kylie as a baby, Caitlyn paid tribute to the first-time mother.
My daughter just had a daughter. It's amazing to be by your side through this journey.
"She's SO beautiful already. Can't wait to watch her grow. Throwback to my baby, as a baby," she added alongside the photo which has amassed more than a quarter of a million likes so far.
Meanwhile, other members of Kylie's family paid tribute to both her and the new arrival, with Kim sharing words of congratulations online.
Mommy Kylie!!! You did it!!! I'm so incredibly proud of the woman you have grown up to be and I know that you are going to be the best mom to your new baby girl! Our girls are two weeks apart and I can't wait for them to be besties!
I am so proud that you do what you want to do and live your life the way you want, you will pass down all of those amazing qualities to your baby girl. You were made to be a mom! I love you!
OK, so now that Caitlyn has been accounted for, let's get back to the Butterfly chat…
DailyEdge is on Instagram!