THANKS TO KYLIE Jenner, massive, over-lined lips are all the rage right now, but some people are taking quite drastic measures to get the look.
Brittany Forster from Perth, Australia, decided to try the CandyLipz lip plumping product, a strange-looking contraption that plumps the lips using suction.
Her friends filmed her using the product – but she ended up looking more Leslie Ash than Kylie Jenner. Watch her reaction to her new look…
Source: Derrick Son/YouTube
Oh dear.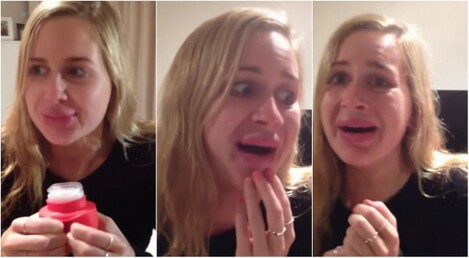 Speaking to the Mail Online, Brittany said that her lips were completely swollen and bruised after using the product:
I look dead. The next day they were still really red and quite big, but now they're just bloodied and bruised. I'm very appreciative of my little lips now. Grateful for what I have.