I HAVE LIVED in seven different addresses over the course of my life, and every single one has played host to a number of boxes containing letters, cards, and keepsakes.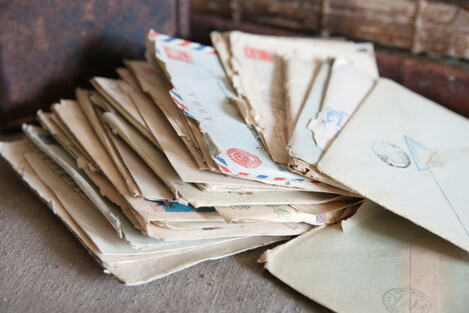 Source: Shutterstock/Iakov Filimonov
Some boxes have never left my parent's house, some have been carted between addresses and some have manifested over the last three years in my current home, and that's because I find it ridiculously difficult to part with anything someone has written to me.
Now listen, when I say 'anyone' I mean a friend or loved one. I'm not poring over fliers addressed to 'resident' ten years after they were shoved through my letterbox.
I always assumed that most of us were on the same page when it came to keepsakes, but anecdotal evidence tells me that this is definitely not the case. In fact, I recently learned that some people bin birthday cards within a week of receiving them and Christ, I reeled.
Ostensibly, I know that hoarding ragged notes which were passed in 5th year Double History and stockpiling birthday cards written to me more than a decade ago seems like a wicked misuse of space, but I cannot part with the vast majority of them.
There will come a time, I'm sure, when I'm found buried beneath a pile of correspondence, but at least people will know I went doing what I do best – sniggering over in-jokes from 2004.
But what about you? Where do you stand on the subject?

Poll Results:
I hold onto a few things if they're of particular sentimental value, but it's definitely subject to change.
(719)
Just like you, I keep almost everything anyone has ever written to me.
(403)
I have happily binned greetings cards even though they've been from a loved one and the message was particularly poignant.
(160)
DailyEdge is on Instagram!