TODAY MARKS 20 year since Father Ted aired its first ever episode.
To mark the occasion, a "Careful Now" sign was put up on the N11 outside UCD.
It works both as a tribute to the beloved sitcom and prudent driving advice.
Well played.
At this point, it's unclear who/what is responsible for this magnificent gesture, but we hope they spend the day sitting back, receiving high fives.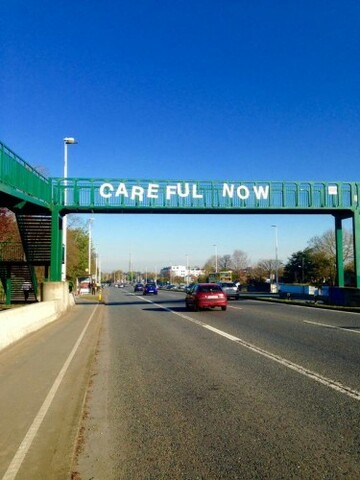 Source: @Devilsad2
Do you know who is behind this? Let us know!