DailyEdge praises those who rocked the week in celebland, while keeping a watchful eye on those who should just log off forever.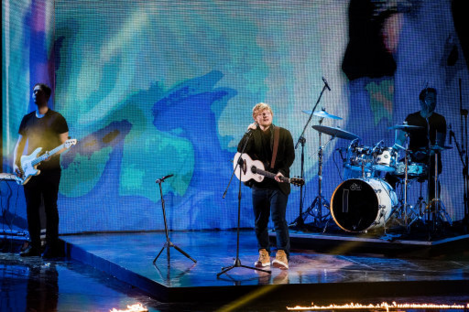 Source: PA Images
Losers
Gisele Bundchen
Source: Instagram
Gisele came under a bit of scrutiny this week when it came to explaining loss to her two children. The former model is married to Tom Brady, who of course plays for the New England Patriots. His team lost out to the Philadelphia Eagles in the Super Bowl on Sunday, and his two kids were extremely upset.
Gisele explained that 'sometimes you have to let other people win', and the world (yes, literally the whole world) assumed she was implying that Tom and the team 'let' the Eagles win.
She later explained that that is NOT what she meant and also got a dig in at everyone analysing her words.
Ed Sheeran
Ed Sheeran found out the hard way that your mates can take the piss at every opportunity and you just have to sit there and re-evaluate if you really like them that much.
Taylor Swift posted an Instagram video behind the scenes of their music video, End Game, where she literally just teases him about his stature for a minute straight.
If THAT wasn't bad enough, Wayne Rooney told him he's gonna perform at Ed's wedding. Not asked, told.
With friends like these…
Winners
Kendall Jenner
Kendall may be taking a back seat to her sister's big week, but she's still making herself known.
The model seriously shaded Scott Disick's girlfriend Sofia Richie for being er, slightly younger than him.
She commented on a paparazzi photo of Scott, Sofia, and his kids in a car with this pure burn.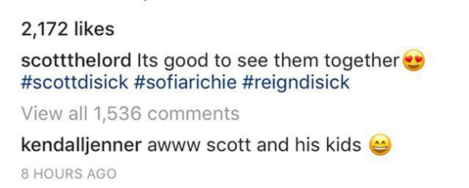 Source: Instagram
With an age gap of 15 years, it's as harsh as harsh can be.
Conor McGregor
Conor is a winner this week because he finally got a good wax work made of him.
Source: Madame Tussauds
Not that the wax museum's wasn't decent, but still.
Jamie Dornan
Jamie Dornan is a winner this week because it's getting close to the end of his Fifty Shades promo tour. We can all breathe a sigh of relief for you, Jamie.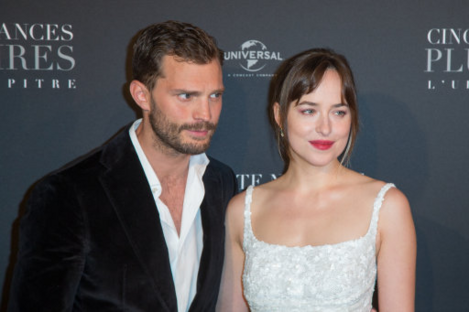 Source: PA Images