DailyEdge praises those who rocked the week in celebland, while keeping a watchful eye on those who should just log off forever. 
Source: Piovanotto Marco/ABACA/PA Images
Losers
Pixie Lott 
Pixie Lott is a loser this week because it was a complete stretch to find appropriate losers this week. Then, by some glorious divine intervention, I was alerted to this beautiful Daily Mail story about Pixie dropping her phone in the sea on a hen do.
Hate that, Pixie.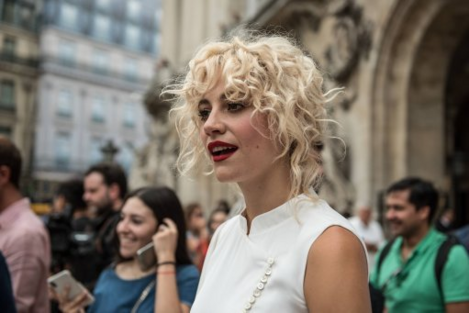 Source: Celine Gaille/DPA/PA Images
Bag of rice will do wonders. 
Kim Kardashian 
Surprise, Surprise. Kim Kardashian is a loser this week. Ahead of the launch of her Classic Blossom Collection, Kim appeared on social media with none other than a grill with her name on it. 
Sorry, she's only really a loser because of how much I want one of these. 
Winners 
Emma Stone 
Emma Stone is a winner this week because of her appearance on the new Billy On the Street skit series. Basically Billy Eichner runs around New York with a celebrity striking up weird and wonderful back-and-forths.
Source: billyonthestreettv/YouTube
Come for the bad greetings, stay for the scared face at the end.
Lady Gaga
Lady Gaga has had a good week, and is setting up for an even better few months. Buzz over her new movie with Bradley Cooper, a reboot of A Star Is Born, is already gaining rave review and hype.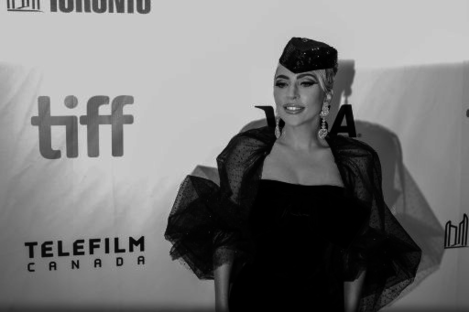 Source: Sharon Latham/EMPICS Entertainment
Considering expectations were probably at an all time low, it's promising to see where this will go. A rebirth, I can't wait. Meanwhile, her 73 Questions with Vogue dropped this week too, take a look. 
Source: Vogue/YouTube
Colin O'Donoghue 
Irish actor Colin O'Donoghue has had a good week. His name has been circulating as the replacement Superman, after it was revealed that Henry Cavill would not be reprising his role in the franchise. 
Colin currently stars in popular fantasy series Once Upon a Time and has emerged as an early contender for the role. His odds are on par with Black Panther actor, Michael B Jordan at 3/1 on William Hill. Other names mentioned include Sam Claflin and Armie Hammer.
We're behind ya, Colin. Superman is deffo from Drogheda.