EVERY WEEKDAY MORNING, the Daily Edge rounds up the best of the day's celebrity dirt – from the top to the very bottom.
Even though it's Christmas morning, we've still got our eye on those pesky celebs. What festive craic are they getting up to?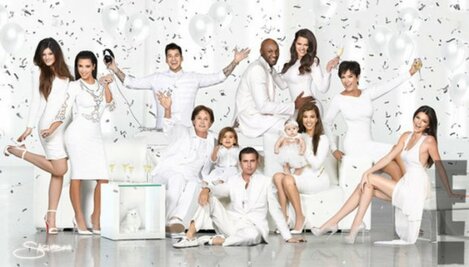 Image: E! Online
#HAPPY KHRISTMAS Kim Kardashian's already been busy with her family shooting their annual Christmas card.
We have a few questions though:
A. Why is that cat in a box?
B. Hasn't that cat since died?
C. Is Rob Kardashian DJing? What about his sock line?
Kim has also been watching some festive films to get in the mood:

#HAYLOR Harry Styles and Taylor Swift are NOT spending Christmas together apparently.
Well, he is a teenager, they've only been going out for a few weeks, and they live in different countries, so maybe it's not all that surprising that they'll be spending the holidays with their families. (The Mirror)
The pair have just had a skiing holiday in Utah though, so we're sure they got in plenty of lámh dropping and gob lobbing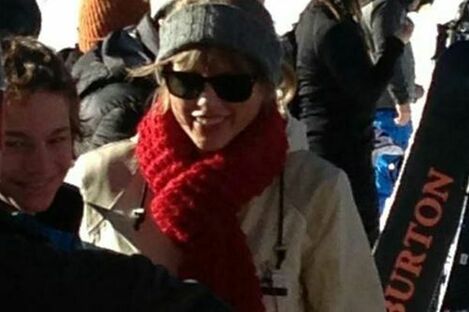 (Twitter)
#SEX DOLL, SEX DOLL, YOU'RE MY SEX DOLL Miley Cyrus got a sex doll for Christmas, as you do.
She's tweeted a picture of herself with the doll in her passenger seat. Again, as you do.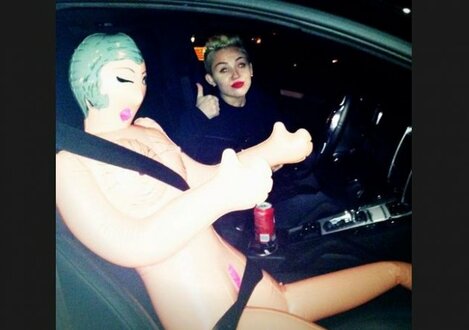 And the rest of the Christmas Day dirt:
Have a very Happy Christmas from all of us here at DailyEdge.ie!