WILL FERRELL WILL eat underpants in order to get the American public to vote tomorrow… as long as they vote for Obama.
He's the latest celebrity to wade into the last minute scramble for votes ahead of tomorrow's US presidential election.
YouTube/BarackObamaDotCom
Neil Diamond meanwhile joins the likes of Katy Perry, Jennifer Lopez and Bruce Springsteen on the Obama side of the fence. Here is is manning the phones, ringing regular folk and asking for their votes:
If I call you, don't hang up. It's really me and I need you.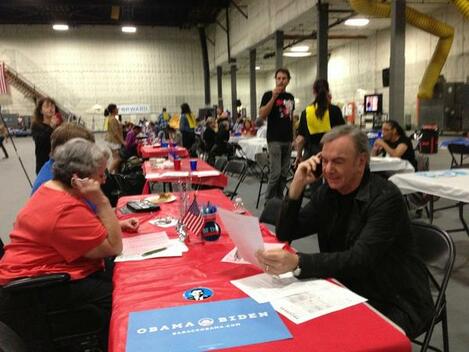 (Neil Diamond/Twitter)
Chuck Norris wants your vote for Mitt Romney meanwhile, calling in particular on Evangelical Christians to vote:
We can no longer sit quietly or stand on the sidelines and watch our country go the way of socialism or something much worse.
YouTube/WeAreTheSavaheNation
Clint Eastwood is also on Romney's side. Remember the empty chair?
YouTube/Steecott