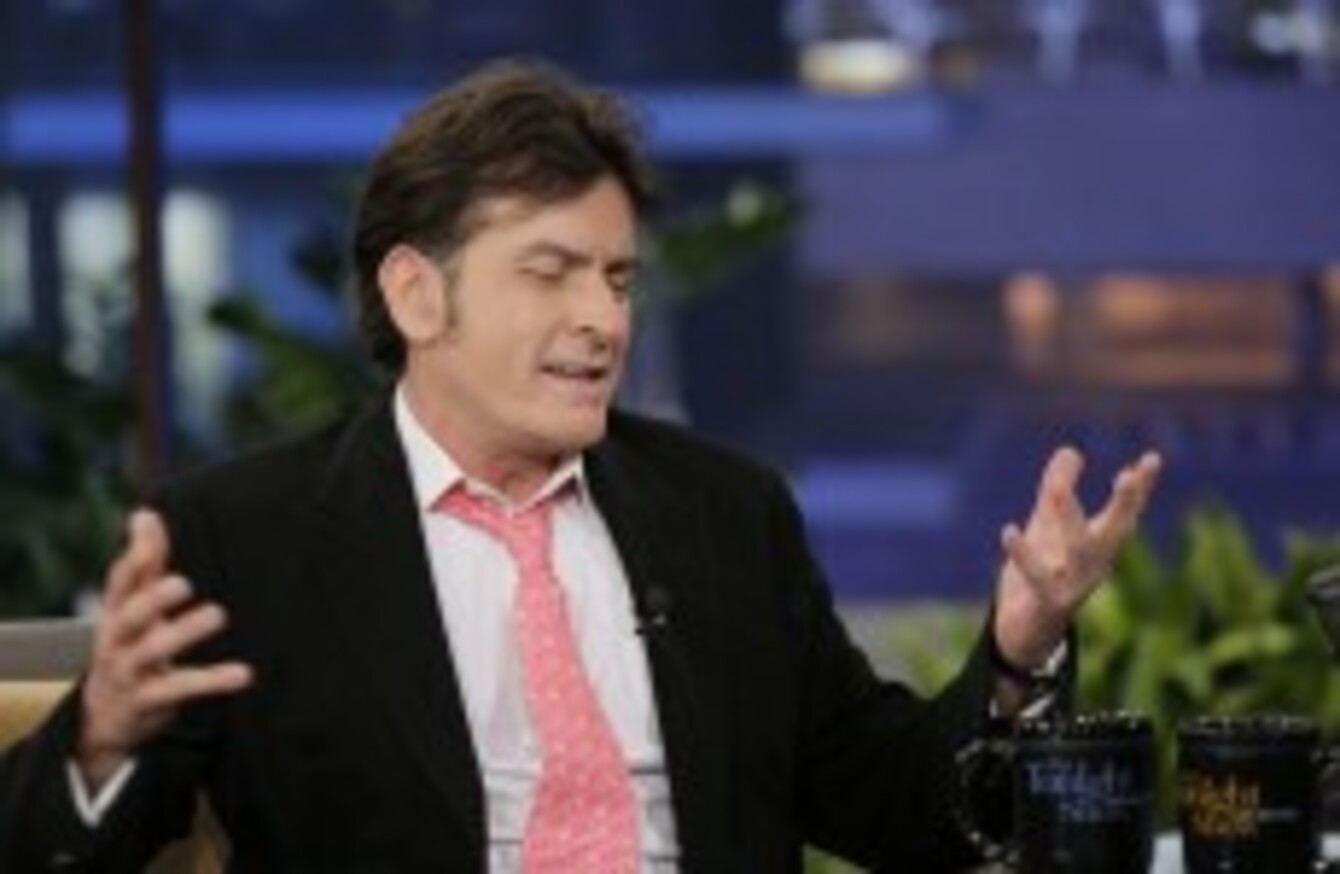 Image: Paul Drinkwater/AP/Press Association Images
Image: Paul Drinkwater/AP/Press Association Images
CHARLIE SHEEN HAS sought to play down and explain his strange behaviour earlier this year when he claimed he had something called 'Tiger Blood' amongst many other things.
Appearing on The Tonight Show with Jay Leno this week, Sheen said he didn't really believe he had 'Tiger Blood' and sought to explain the philosophy behind his now infamous catchphrase 'Winning!'.
Sheen's strange behaviour began earlier this year when he was dumped from the hit US sitcom Two and a Half Men after verbally attacking the show's creator Chuck Lorre.
He later had his contract terminated by Warner Brothers but threatened to sue the company for $100 million.
In a series of bizarre interviews, he claimed he was on a drug called 'Charlie Sheen' and said he was "tired of  pretending I'm not bitching, a total frickin' rockstar from Mars."
He then went on a 'My Violent Torpedo of Truth/Defeat is Not an Option' roadshow which was panned.
But now, looking a little fresher than he was back then, Sheen told Leno that he didn't really believe he had 'Adonis DNA', saying: "These were just jokes".
Asked if he was out of control as many people felt he was, Sheen responded:
Absolutely.
On his now legendary phrase, 'Winning', he said: "When you say it, you just feel better about yourself."
Here's a quick clip of how he got on: