IT'S THE WEEKEND and that means only one thing.
Chocolate, delicious chocolate. OK, sure, you could take the easy way out and eat your Easter eggs. But why not push the chocolate for breakfast boat out a touch further?
Here are the best reasons to throw the cereal in the bin for today and go buck wild. Yeehaw! (Sorry, little sugar rush there.)
1. Chocolate cupcake donuts
Fairy cakes in disguise. Basically, these are cakey and soft, baked, dipped in chocolate glaze and then covered in sprinkles. Perfect for breakfast. Lunch. And dinner. Supper, too. Also maybe as a mid-morning snack. Recipe here.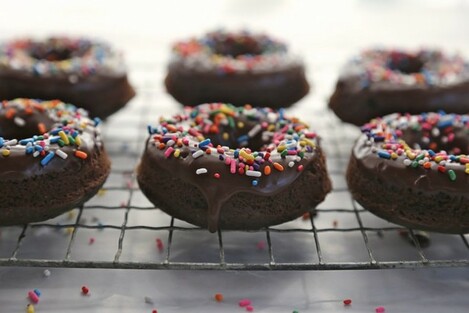 Source: joythebaker.com
2. Chocolate-y good muesli
You can make your own muesli, dummy, and you can put whatever the hell you like into it. Like chocolate. And almonds, hazelnuts, sunflower seeds, coconut, all that good stuff. But also CHOCOLATE! Recipe here.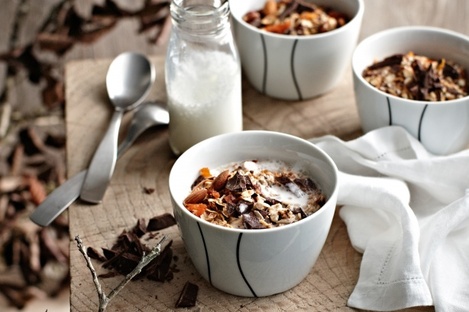 Source: Brett Stevens/via taste.com
3. Breakfast muffins
These muffins have banana in them, too, meaning they aren't all bad. God, you're so virtuous with your banana muffins. Maybe add some more chocolate so you're not insufferably good, OK? OK. Recipe here.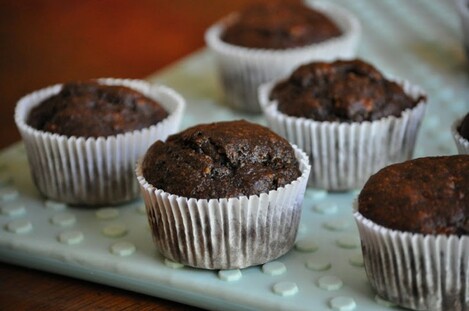 Source: yummly.com
4. Chocolate chip pancakes
Pancakes are nice. Pancakes with chocolate chips embedded within them are nicer. Don't you want to be the best you can be? Recipe here.
Source: The Food Network
5. Chocolate cinnamon pull-apart bread
I really don't think there are any words that could improve upon the below image. Recipe here.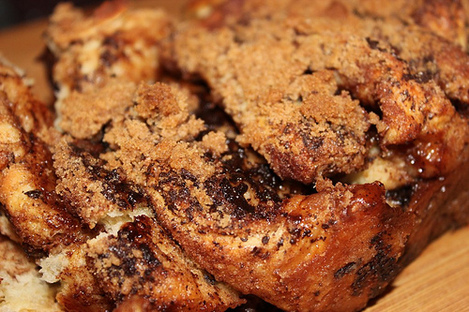 Source: Flickr via The Girl In the Little Red Kitchen
6. Chocolatey waffles
Loaded with bananas, or strawberries, or just cream. Anything at all. Because the chocolate is mixed into the batter, and therefore these waffles are never going to be anything less than amazing. Recipe here.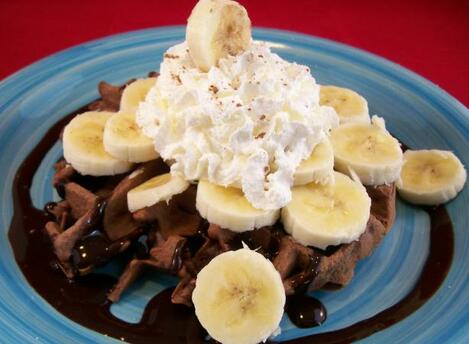 Source: Crafty Lady 13/food.com
7. Chocolate soup
OK, bear with us here. This is basically like a super, turbo decadent sweet soup – perfect for floating marshmallows in and mop up with some sweet, warm brioche. And some whipped cream instead of normal cream. Substitute croutons for popcorn, even Pure. Liquid. Chocolate. Recipe here.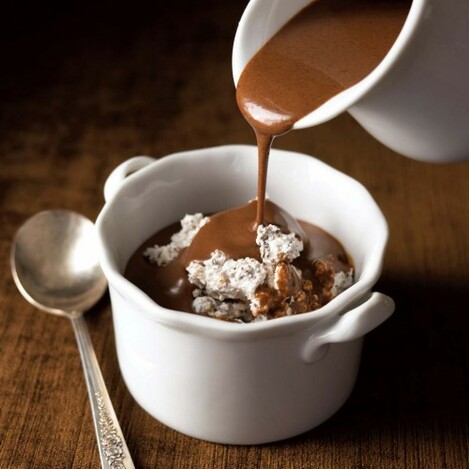 Source: consciousfeast.com
8. And if you're feeling a bit puritanical
Swirl some Nutella into your porridge for something a bit naughty YET STILL HEALTHY. (We're guessing you don't need a recipe to learn how to do this.)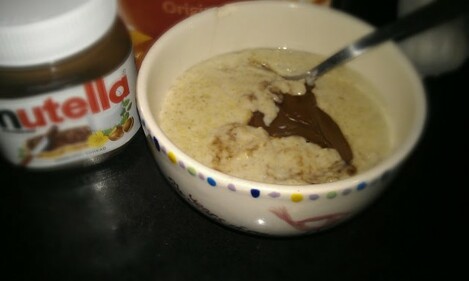 Source: Help My Chain Came Off via blogspot